Man wounded on resisting robbery bid in Karachi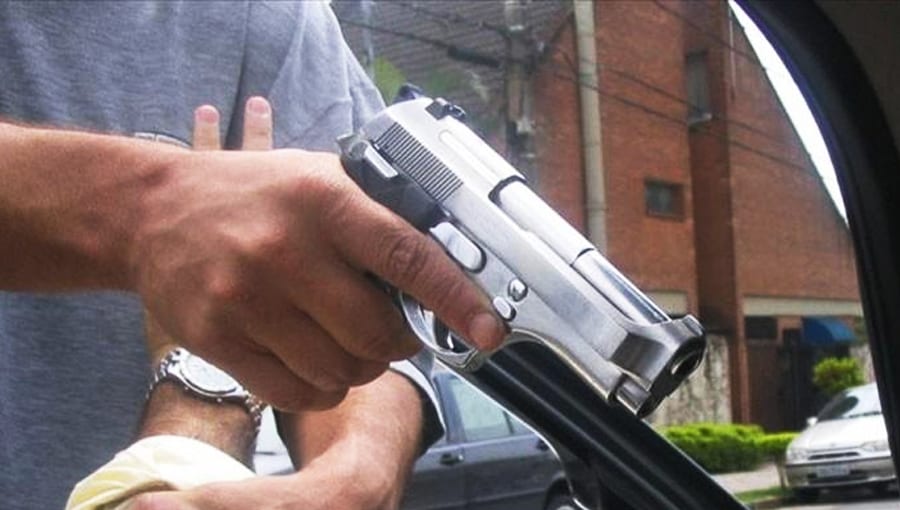 KARACHI: A young man was shot and injured by suspected robbers over putting up resistance near Karachi's Kamran Chowrangi on Wednesday.
According to sources, armed motorcyclists intercepted the man after he withdraws Rs 33 million from Meezan Bank's ATM near Kamran Chowrangi.
When he put up resistance, the suspects opened fire at him and fled. He suffered critical wounds and was taken to a private hospital, where his condition was stated to be serious. Police investigators collected one spent bullet casing from the crime scene fired from the 30-bore pistol.
The police said apparently the man was injured by robbers over resistance but they were also probing other possible motives of the incident.
Earlier, police claimed to have arrested two robbers in injured condition after an encounter near Karachi's Nipa flyover.
Sources said police officials engaged in an 'exchange of fire' with two alleged dacoits after the personnel tried to stop them while snap checking in the area.
Sources further said the suspects opened fire as the police personnel asked them to stop for snap checking. Returning the fire, police said the two suspects sustained injuries and were later arrested.
The shootout transpired Karachi's Nipa flyover where the personnel signaled two motorcycle riders who resisted and opened fire on the personnel. Police arrested the suspects and recovered weapons, cash and a motorbike from their custody.