Man approaches court over Rs300 fine on motorway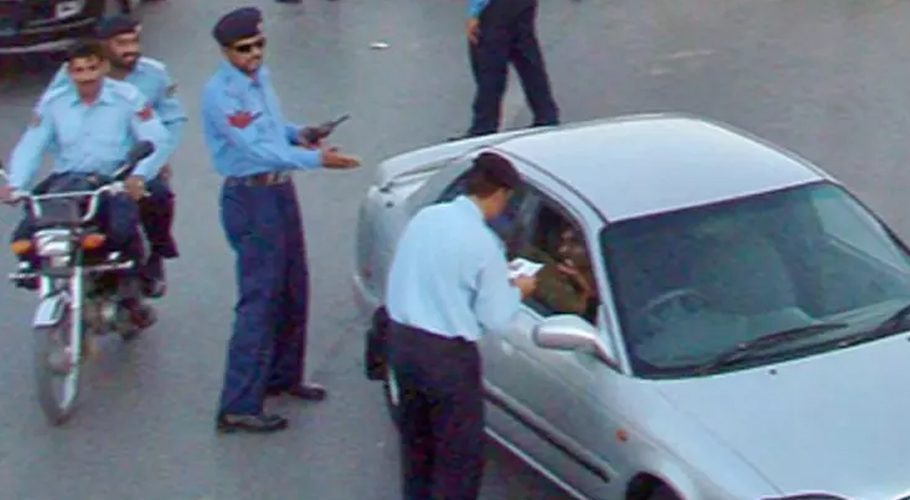 ISLAMABAD: A man has approached the Islamabad High Court to cancel a fine imposed by Motorway Police which he claims does not violate the rules.
On February 27, the motorway police stopped the vehicle of Muhammad Noman Awam, a resident of Chakwal, for entering the M2 Motorway from Balkasar Interchange. The police claimed he was not using a specific number plate on his vehicle and issued a challan of Rs 300.
The citizen said he was aware of the law under which he was fined on the motorway and he did not violate the regulations. Noman has subsequently filed a petition against the motorway police in the Islamabad High Court through a lawyer.
Nevertheless, Noman has to spend more than Rs 35,000 for the application to annul the fine.. He has requested the court to withdraw the fine imposed on him. He has challenged the National Highways & Motorway Police (NHMP) Act as there was no significant violation of the Motorway Ordinance.
His lawyer Advocate Saad Safdar said that this is not a matter of Rs 300 but relates to the imposition of the law. He said the petitioner approached the court for resolution as there is no provision in the ordinance to monitor traffic on motorways.
The lawyer said that the ordinance does not mention regarding the use of duplicate number plates. Islamabad High Court judge Babar Sattar issued notice to the Inspector General NHMP to file a detailed reply by April 29.