Malik Riaz's daughter publically humiliates son and daughter in law
Business tycoon Malik Riaz's grandson Zoraiz Malik has recently been criticised by his mother Aasia Amer on social media in which she has targetted her alleged ex-daughter-in-law.
It all started with the rumours of separation between Zoraiz Malik and Alyzeh Gabol, however, despite stories the couple was reportedly spotted at the Dubai International cricket stadium during a match of the T20 World Cup. The family of Zoraiz Malik has never approved of their marriage.
Now recently, the daughter of Malik Riaz and Zoraiz's mother, Aasia Amer, on her Instagram story posted a picture of her son with his wife and posted offensive remarks for the couple.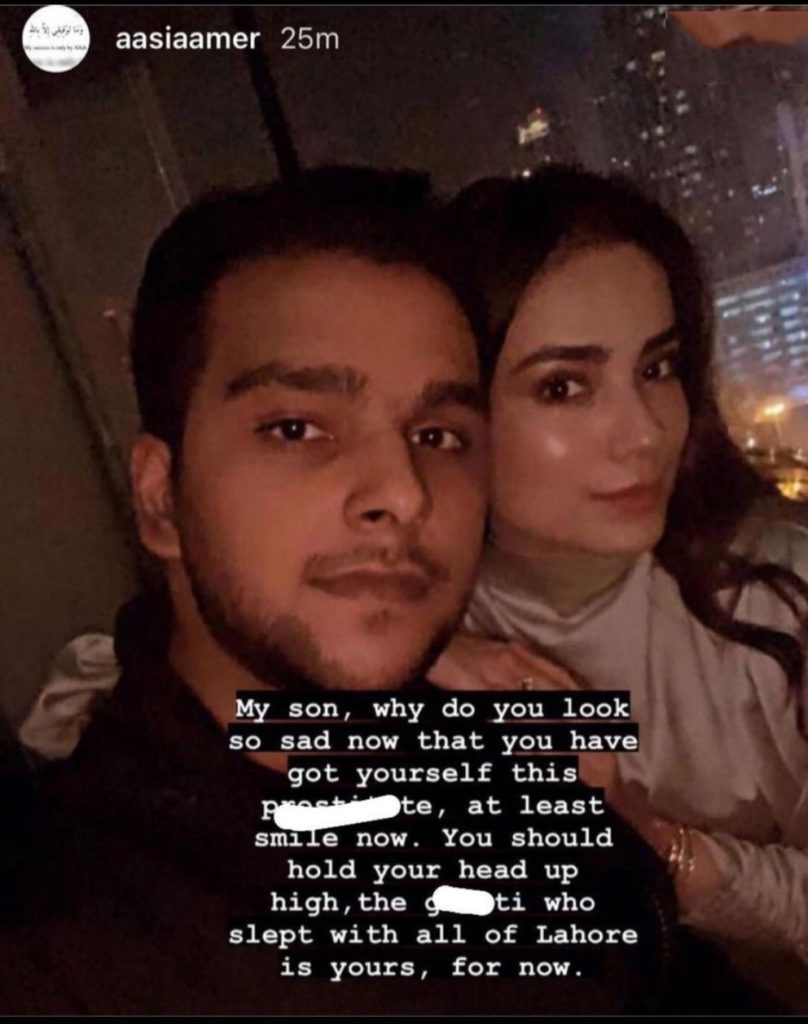 Read more: Uzma Khan returns to social media after controversy involving Malik Riaz
Aasia Amer not only humiliated the couple but also targeted Alyzeh's character. This is not the first time Malik Riaz's daughter has publically called out her son on her Instagram, she has been humiliating the couple for quite some time now.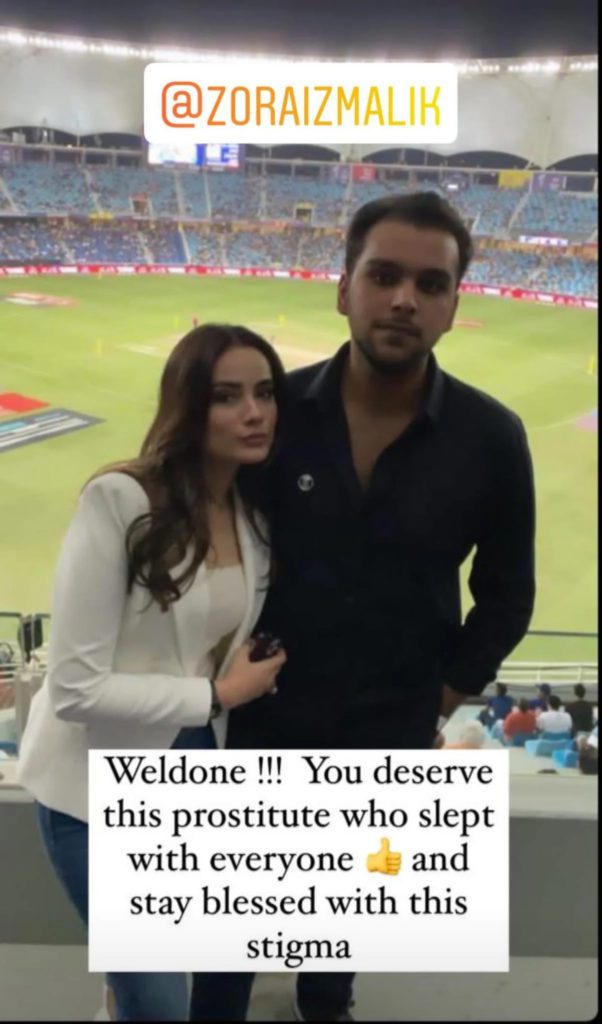 When the couple posted the picture during the T20 World cup, Riaz's daughter once again used abusive remarks against the couple especially towards her daughter-in-law.