LNG case: Abbasi, Ismail judicial remand extended by 21 days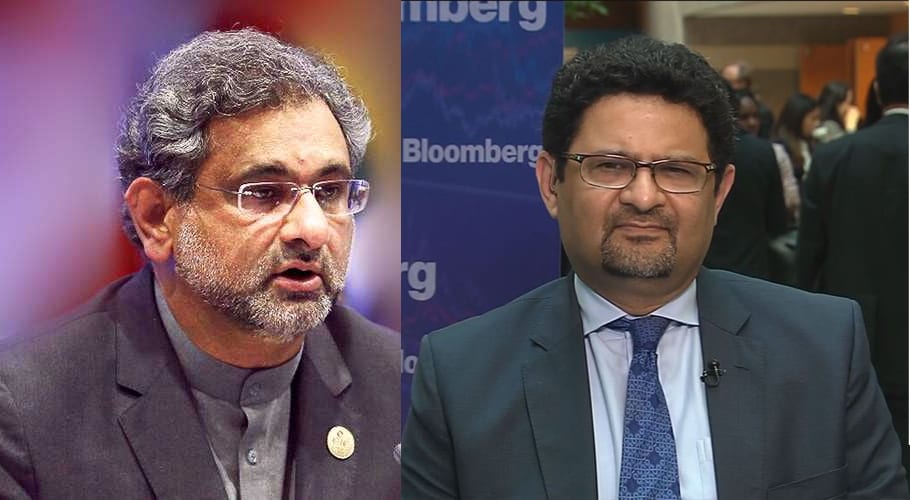 ISLAMABAD: An Accountability court has extended the judicial remand of former prime minister Shahid Khaqan Abbasi and former finance minister Miftah Ismail by 21 days in the LNG case.
According to details, Shahid Khaqan Abbasi along with Miftah Ismail and Imran-ul-Haque were presented before an accountability court in LNG case hearing.
National Accountability Bureau (NAB) pleaded for another extension into the remand of the accused.
Shahid Khaqan Abbasi was arrested by the National Accountability Bureau (NAB) while en-route to Thokar Niaz Baig in Lahore on 18th July in a multi-billion-rupee case related to the LNG import contract.
Read more: Verdict reserved over Abbasi's plea for jail facilities
As the minister for petroleum and natural resources, he has been accused of granting contracts on LNG Terminal to Tri-partial agreement, LSA with EETPL and LNG import from Qatar.
Also read: Also read: Khaqan Abbasi hospitalised as his health worsens
In June 2018, the NAB approved inquiry against former premier Nawaz Sharif and Abbasi, who was the former minister for petroleum and natural resources at that time, in granting contract of LNG terminal for 15 years to their selected company. In January, the NAB interrogated Miftah Ismail in the same case.
Also read: LHC hears Abbasi's plea seeking production orders
According to NAB documents, the contract for the LNG import and distribution was awarded to the Elengy Terminal, a subsidiary of Engro, in 2013 in violation of the Public Procurement Regulatory Authority (PPRA) rules and relevant laws.