Law Minister Farogh Naseem resigns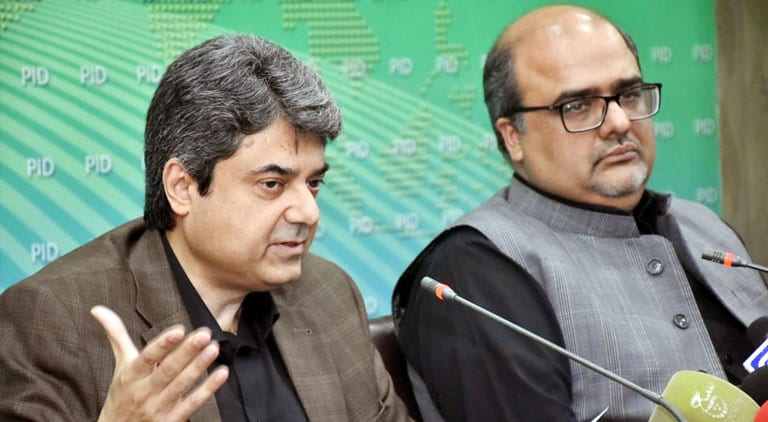 ISLAMABAD: Federal Law Minister Farogh Naseem has resigned from his position, moments after an emergency meeting of the federal cabinet chaired by Prime Minister Imran Khan.
Railways Minister Sheikh Rasheed confirmed in a news conference on Tuesday said the prime minister has accepted Naseem's resignation tendered during a meeting of the federal cabinet.
Rasheed said that Farogh Naseem has resigned because he will represent the government in a case regarding Army Chief Gen Qamar Javed Bajwa's tenure extension in the Supreme Court tomorrow.
He will be accompanied at the court by the Attorney General Anwar Mansoor Khan and will give the government's stance on the matter.
Special Assistant to the Prime Minister on Accountability Shahzad Akbar said Naseem has voluntarily resigned from his office because he could not represent the government in the case being a federal minister.
He will now join the attorney general to clarify the government stance on the issue of Gen Bajwa's tenure extension. He said that Naseem can also return to the cabinet subject to the prime minister's approval.
The announcement comes hours after Chief Justice of Pakistan Asif Saeed Khosa suspended the government's notification of the army chief's tenure extension until the hearing tomorrow.
The chief justice observed that the summary and approval of army chief's extension is not correct. The court issued notices to the defence ministry, federal government and Gen Bajwa, who is due to retire on November 29.
On August 19, Prime Minister Imran had approved an extension in the tenure of Gen Bajwa for another three years.