Lands illegally occupied along River Soan since 25 years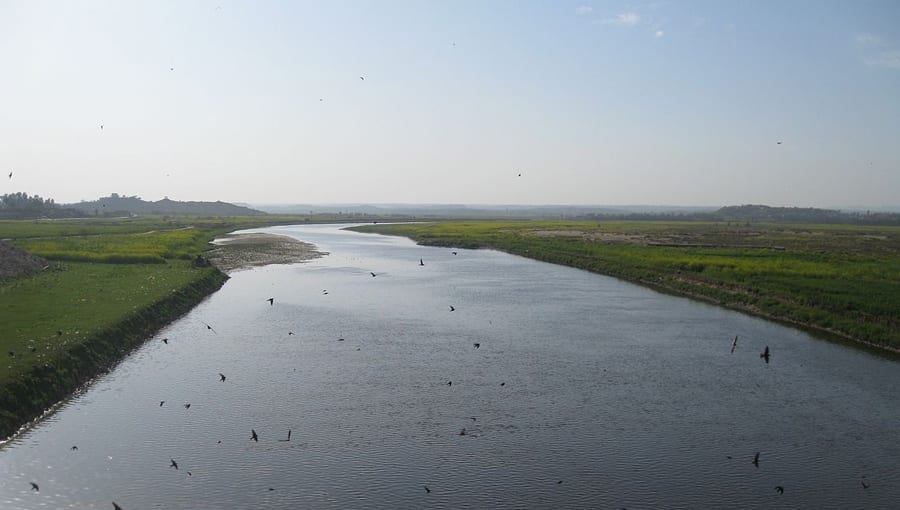 ISLAMABAD: With the formation of private housing societies across the city, public lands across the embankments of the River Soan have being occupied for the past 25 years.
According to official documents, a portion of land on the east side of the river had been illegally occupied since 1995-96 while a portion of land measuring 250 kanals has been reclaimed. The illegal construction on this land was expedited during the tenure of the PML-N.
Since the last two decades, the land KH No. 2496 on the inner banks of River Soan has been demarcated since 22 December 2012 into lands of 234 kanals and one marla. They have been occupied by many prominent political figures, business tycoons and other citizens who have build farmhouses, nurseries and set up tubewells. 
This demarcation was approved by Rawalpindi Tehsildar Reallotment in 2012 who had also submitted his report to several higher authorities. The illegal occupation has increased to over 300 kanals, sources revealed.
No efforts have been made by successive or the incumbent PTI government, neither the Rawalpindi administration, to vacate the lands. On the other hand, it is revealed that another portion of land is being demarcated to ascertain the cost to continue with the illegal allotments.
Prime Minister Imran Khan has directed concerned authorities to submit a report over the lands occupied along the River Soan along with those in Nala Lai area and GT Road. Local authorities have started investigating to determine the area and cost of the occupied lands.