KU extends deadline for submission of fees till Sep 11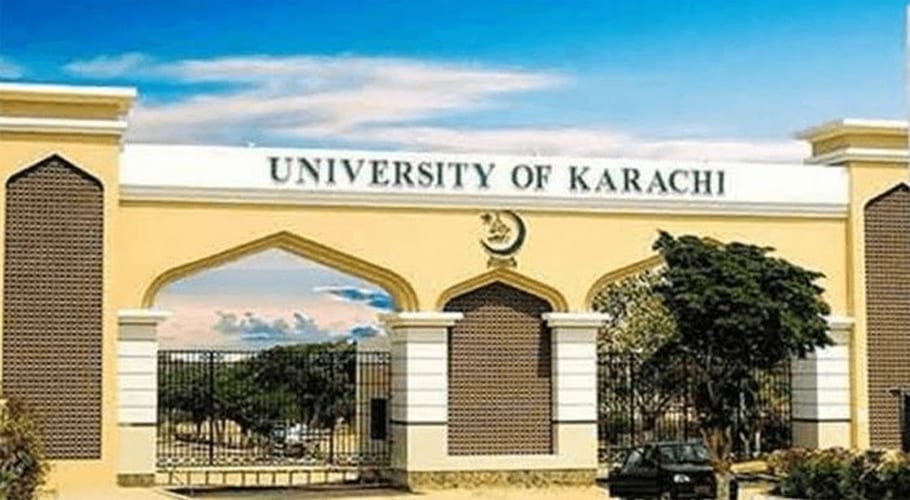 KARACHI: The University of Karachi on Friday extended the last date for payment of fees of the newly accepted students of MS, MPhil, PhD, MS (Surgery), and MD (Medicine) program till September 11, 2020.
The KU Director Finance Tariq Kaleem said in a statement
the students can submit their fees in Sindh Bank or Habib Bank Limited branch, located on the campus.
Online seminar on COVID-19 to be held on Sep 5
An online seminar entitled "COVID-19: 2020 and Beyond" will be held on Saturday (Sept. 5) from 12 Noon to 4 pm.
The spokesman of the International Center for Chemical and Biological Sciences (ICCBS), University of Karachi (UoK) said that the registered participants have already been provided the connection details to be connected with the seminar through email.
He said that the seminar is being jointly organized by the Pakistan Academy of Sciences (PAS), Sindh Chapter and LEJ National Science Information Center, (ICCBS – UoK).
The names of the speakers included Secretary PAS (Sindh Chapter) Prof. Dr. Khalid Mohammed Khan, President PAS Prof. Dr. Qasim Jan, Gallup Pakistan Chairman Dr. Ejaz Shafi Gilani, National Institute of Health Executive Director Major General Prof. Dr. Aamer Ikram, Prof. Dr. Faisal Mehmood (AKU), Prof. Dr. Mohammad Wasay, Prof. Dr. Zulfiqar A. Bhutta.
President Pakistan Psychiatry Society Prof. Dr. Muhammad Iqbal Afridi, Ex Federal Secretary of Finance Dr. Waqar Masood Khan, ICCBS UoK Director and Coordinator General COMSTECH Prof. Dr. M. Iqbal Choudhary, Dr. Faisal Sultan Special Adviser to Prime Minister on National Health Services, Regulation and Coordination, and PAS Secretary General Prof. Dr. M. Aslam Baig will participate.