KP health officials find first coronavirus re-infection case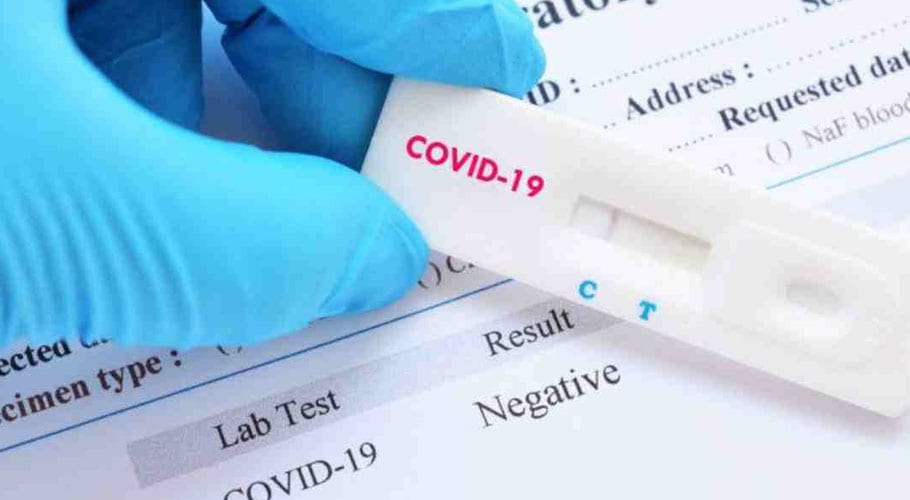 PESHAWAR: Khyber Pakhtunkhwa (KP) health researchers have detected the re-infection of coronavirus on Monday.
As Pakistan is undergoing the second wave of the novel COVID-19, a group of Khyber Medical University researchers has found the first instance of Covid-19 re-infection.
According to the research released by the health experts, an employee of the health department, who was found positive for novel coronavirus on June 6 this year was diagnosed with coronavirus again.
The health worker had developed flu-like illness before testing positive for coronavirus on June 6 and was cleared of the disease on June 19, but four months and 13 days later, he was re-infected.
The virus symptoms were severe in the re-infection case, which was detected during a study carried out by a team of researchers.
The winter season was suitable for many respiratory viruses and could cause the coronavirus to spread, experts said and advised measures to control and prevent the virus.
Meanwhile, The coronavirus has claimed 19 more lives in Pakistan, bringing the total death toll to 7,160.
According to the National Command and Operations Center, 2,128 new cases have been reported in coronavirus in the last 24 hours, bringing the total number of victims to 359,032. In Pakistan, 323,824 patients of coronavirus have recovered and 28,484 are undergoing treatment.
The number of coronavirus patients in Sindh is 155,680 and in Punjab, it is 110,450. 42,370 cases have been reported in Khyber Pakhtunkhwa, 24,218 in Islamabad, 16,407 in Balochistan, 5,455 in Azad Kashmir, and 4,452 in Gilgit-Baltistan.
The coronavirus has killed 2,475 people in Punjab and 2,747 in Sindh. The death toll in Khyber Pakhtunkhwa has risen to 1,311, Islamabad 257, Balochistan 156, Gilgit-Baltistan 93, and Azad Kashmir 121.
The second wave of coronavirus has started in Pakistan. To deal with the second wave, SOPs will have to be strictly adhered to. According to the NCOC, the coronavirus is spreading in 15 cities across the country. Eighty percent of corona cases in Pakistan were reported from eleven major cities.