KDA Surjani Town officers involved in corrupt practices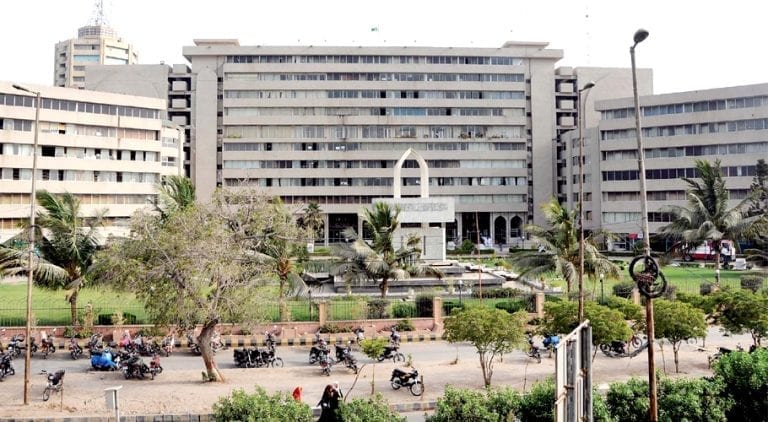 KARACHI: Despite the transfer of the director-general Karachi Development Authority (KDA), several officers are still involved in corrupt activities in Surjani Town and Lines Area Project.
Surjani Town Additional Engineer (XEN) Mohsin Raza, In-charge Enforcement Kamal Sheikh and Assistant Director Khurram Shehbaz are involved in several illegal activities in Surjani Town. The three of them are involved in occupying plots, issuing fake allotments, and selling them.
The three officers have kept their posts secure and have been working since a long time. The KDA chief has failed to transfer them due to their influence and allegedly paying hefty amounts to other senior officials to maintain their jobs.
In Sector B-4, B-6 Surjani Town, the land no S.T 4/4/A4/B4/C-4 has been illegally occupied and china cutting of the plot has been ongoing. The three officers have been patronizing and support the land mafia rather than taking action.
China cutting is also ongoing on a plot in Sector B-6 Surjani Town. Mohsin Raza visited the site of the illegal occupation but no action was taken. A meeting was held with the occupiers but the matter was brushed after both sides decided to resolve the issue after paying hefty amounts.
Several officers with the organization are involved in corrupt activities with the support of KDA Admin Officer Qadeer Mangi. This includes Assistant Director Enforcement Shams Siddiqui, XEN New Karachi Zahid Hussain, XEN Landhi and Korangi Rashid Shaikh, Gulistan Jauhar Rahat Aurangzeb and their subordinates.