Kashmiris vow to break chains of slavery: Fawad Chaudhry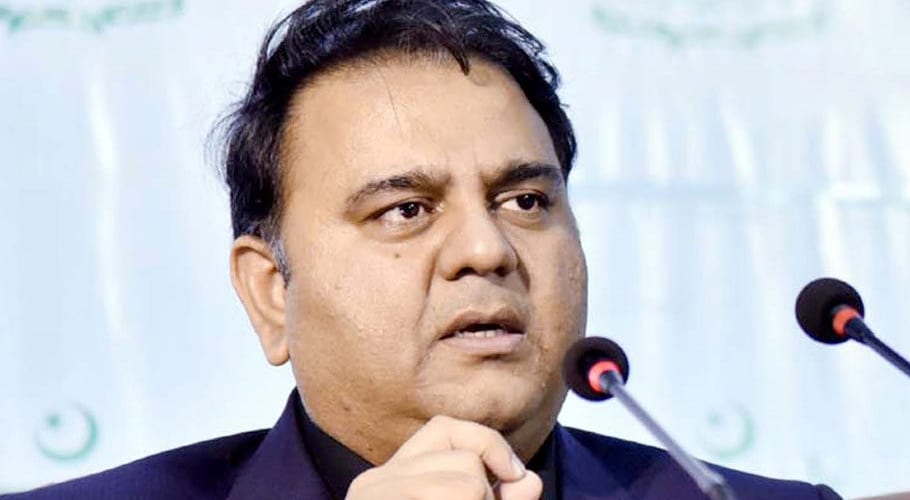 ISLAMABAD: Minister for Science and Technology Fawad Chaudhry has said that

Kashmiris have vowed to break the chains of slavery as

a protest will be held in occupied Kashmir today.
In his tweet, Fawad Chaudhry said that "after the Friday prayers there will be a call for strong protests in the occupied valley. Kashmiris have vowed to break the chains of slavery."
آج مقبوضہ کشمیر میں جمعہ کی نماز کے بعد بھرپور احتجاج کی کال ہے، کشمیری غلامی کی زنجیریں توڑنے کا تہیہ کر چکے ہیں، پاکستان کشمیریوں کی پشت پر کھڑا ہے،ہم دامے،سخنے ورمے کشمیریوں کی جدوجہد میں ان کے ساتھ ہیں، خدا مظلوموں کا مددگار ہو اور یہ طویل جدوجہد اب تکمیل ہو۔آمین

— Ch Fawad Hussain (@fawadchaudhry) August 23, 2019
He added, "Pakistan stands on the back of Kashmiris, we are with them in the struggle for Kashmiri. And that long struggle is now over."
A call for protest has been made by the Hurriyat leaders in occupied Kashmir. Protests are scheduled to be held in Germany and France as well. In Brussels, the Kashmir Council Europe will also be staging a protest,
Curfew in the occupied territory has entered the 19th day. Stores are shut, roads are empty and communication lines are still cut off.
Kashmiris are restricted from using cellphones, internet, and Television Indian Army soldiers are stationed across the valley.