Kashmiris are following path of Karbala's martyrs: Firdous Ashiq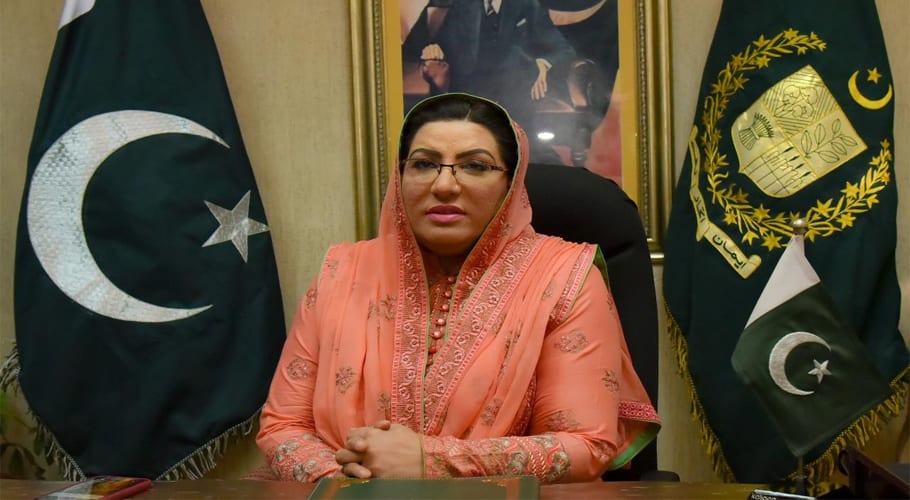 ISLAMABAD: Special Assistant to Prime Minister (SAPM) on Information and Broadcasting Dr. Firdous Ashiq Awan has said today (Tuesday), Youm-e-Ashur gives the message of standing by the oppressed and not refraining from any sacrifice for righteousness.
In a series of tweets on Tuesday, Dr. Awan has said that Karbala like the situation is prevailing in occupied Kashmir today. The people do not have access to food, medicine, or electricity. They are forced to live in a prison-like situation. The curfew enters in its 37th day, and despite international pressure, India is not easing the curfew in Kashmir.
She voiced her concerns over the situations of Kashmiris. She added that Pakistani will not abandon Kashmiris, they are following the path of martyrs of Karbala, and those testing their patience will be defeated.
Read: Imran Khan appreciates the efforts of UNHCHR and UNSG for easing lockdown in Kashmir
The occupied valley which has been under a curfew since 5th August remains cut off from the rest of the world due to the continued blockade and suspension of internet, mobile and landline phones and closure of TV channels.
A humanitarian crisis has been looming in the valley as people face acute shortage of food, medicines and other commodities. Patients are even being denied life-saving medical care, suggest reports.
The issue of the lockdown is also pending before the Indian Supreme Court, which has issued a notice to the federal government on all petitions challenging the revocation of Article 370. Five judges will start a regular hearing in October.