Karachi citizens being targeted in anti-encroachment drive: PTI leader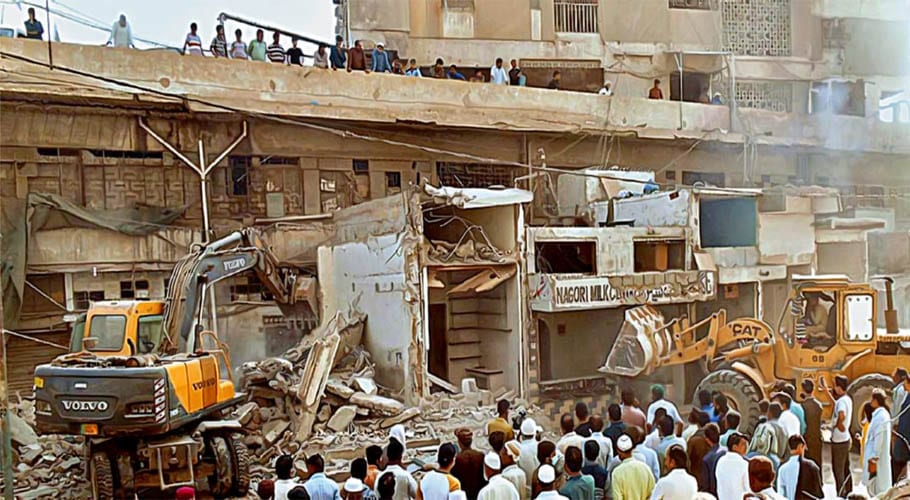 KARACHI: Pakistan Tehreek-e-Insaf (PTI) member Sindh  Assembly Arsalan Taj Ghuman has said that we can not remain silent in the name of anti-encroachment oppression against the innocent citizens of Karachi.
In a message to the social media, Pakistan Tehreek-e-Insaf's Karachi division leader Arsalan Taj Ghuman said innocent people were being targeted in the ongoing
anti-encroachment oppression in
Karachi.
READ MORE: Country's economy was destroyed during PML-N's tenure: Hammad Azhar
شہرمیں جاری تجاوزات کے خلاف آپریشن میں بے گناہ عوام کو نشانہ بنایا جا رہا ہے۔ جن سرکاری افسران نے قبضے کروائے سب سے پہلے ان کے خلاف کارروائی ہو نی چاہئے ۔

کسی کا گھر گرانے سے پہلے متبادل گھر فراہم کرنا سندھ حکومت کی ذمہداری ہے۔ #Karachi

— Arsalan Taj (@ArsalanGhumman) February 11, 2020
In his message, Sindh Assembly member Arsalan Taj Ghuman said that action should be taken against the government officers who were involved in the land grabbing, adding he questioned why innocent people are being targeted.
Referring to the duties of the PPP provincial government, Arsalan Taj Ghuman said that it was the responsibility of the Sindh government to provide an alternative home before demolishing their houses.