Journalists seek justice for cameraman who died of heart failure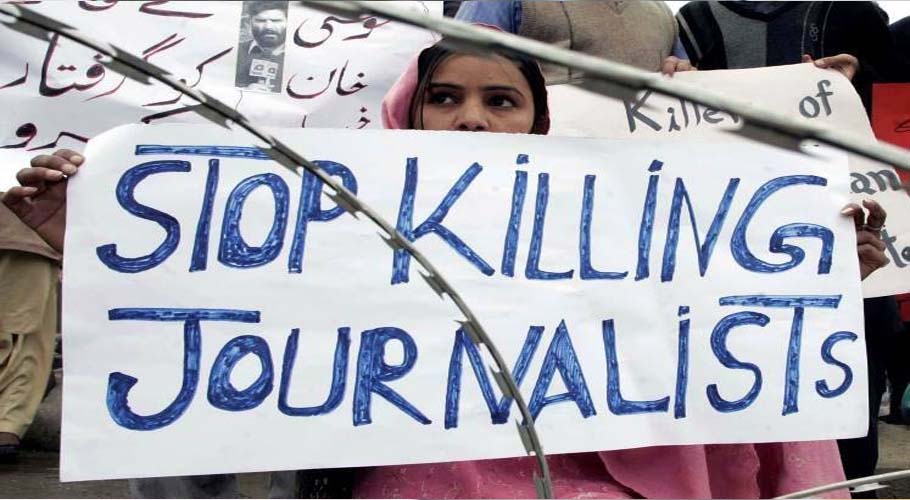 ISLAMABAD: Journalists held a protest on Thursday in front of the Information Ministry against the death of their colleague who had died of a heart attack earlier and was not compensated for ten months.
The protesters said, "This is our final warning to the government and media channel owners as we have struggled long enough and will no longer accept this oppression,", adding that they would lodge a complaint against the television channel for failing to pay their colleagues their appropriate salary on time.
READ ALSO: Karachi Police fails to control crime in city
Protesters further asked the officials that, "Why the government has not paid its dues, and why journalists are not getting their salaries on time to fulfill their needs, adding "Who is accountable for the financial death of media employees and their families," they questioned.
The senior leader of the Pakistan People's Party (PPP)  Farhatullah Babar said, "To undermine the voice of truth, the government places limitations on the media.
"Political parties stand by reporters in their time of crisis," said Zahid Khan, leader of the Pakistan Muslim League-Nawaz (PML-N), during the protest.
READ MORE: Private TV Cameraman dies of heart attack after being terminated
Earlier on January 23, A cameraman associated with a private news channel passed away due to a heart attack a day after being terminated.
According to details, he was facing immense financial difficulties as he was working without a salary for many years. After he was handed over the termination notice by the management he suffered a heart attack and died a day later.