European leaders urge Iran not to withdraw nuclear deal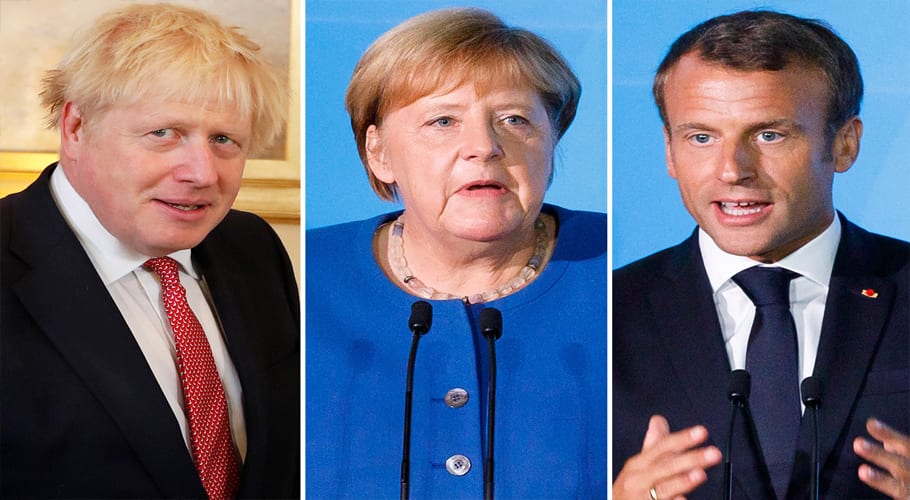 BERLIN: Germany, France, and Britain's leaders on Monday have advised Iran to abandon steps against the 2015 nuclear deal after Tehran declared that it would no longer stick to an enrichment limit.
In a joint statement released on Monday, German Chancellor Angela Merkel, French President Emmanuel Macron, and British PM Boris Johnson said,"We call on Iran to withdraw all non-nuclear agreement measures."
READ MORE: India today looks more like Hitler's Germany: Shireen Mazari
The 2015 deal signed between Iran and the permanent members of the UN Security Council Britain, France, China, Russia, and the United States plus Germany provided Tehran freedom from cracking down on restrictions in exchange for curbs to deter the development of nuclear weapons.
But last year's exit from the pact by U.S. President Donald Trump has largely left it in disarray, with Iran slowly withdrawing crucial promises in the deal.
Despite tensions increasing after the U.S. drone attack at Baghdad airport that killed Iranian General Qasem Soleimani and top Iraqi military official Abu Mahdi al-Muhandis, European leaders have advised Iran to refrain from "further actions or supporting them."
READ ALSO: We will not become part of any regional conflict: FM Qureshi
European leaders have pled with the parties not to endanger a war against IS extremists after the Iraqi parliament passed a resolution calling for the ousting of thousands of US troops.