JI stages protest in 50 Karachi areas, demanding solution to city's problems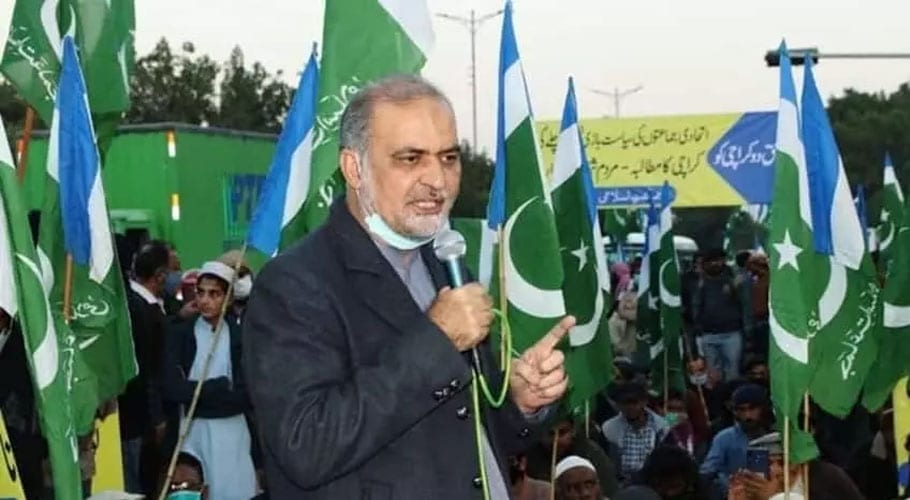 KARACHI: The Jamaat-e-Islami (JI) has staged protests in 50 areas of the metropolis demanding an empowered city government for Karachi and give the citizens their due political and economic rights.
Hafiz Naeem-ur-Rehman, Ameer of Jamaat-e-Islami Karachi, while talking to media this morning, had announced that sit-ins were staged at more than 50 places in the city under the slogan "Give Right to Karachi".
The JI chief called for giving Karachi's residents their rights immediately and spending at least 15 percent of Karachi's revenue on the city.
"Karachi is the business hub of Pakistan. Karachi earns more than 25% of the country's revenue but the situation of its citizens is deteriorating day by day," he remarked.
The Sindh and federal governments should provide relief to the people, and provide life and financial security to all sections of the people living in Karachi, he demanded.
He urged said that the quota system should be ended and the jobs should be provided to its residents on the basis of merit. The areas where the sit-in has been called include Dalman Mall Haideri in Central District, Imtiaz Store Nazimabad, Nagan Chowrangi and other areas of the city.
Due to the protests, the flow of traffic in different parts of the city has slowed down. Strict security arrangements have also been made for the protests and sit-ins of Jamaat-e-Islami, while alternative routes have been selected by the traffic police at various points to maintain the flow of traffic.