Its funny when people like Ahsan Iqbal talk about policies: Awan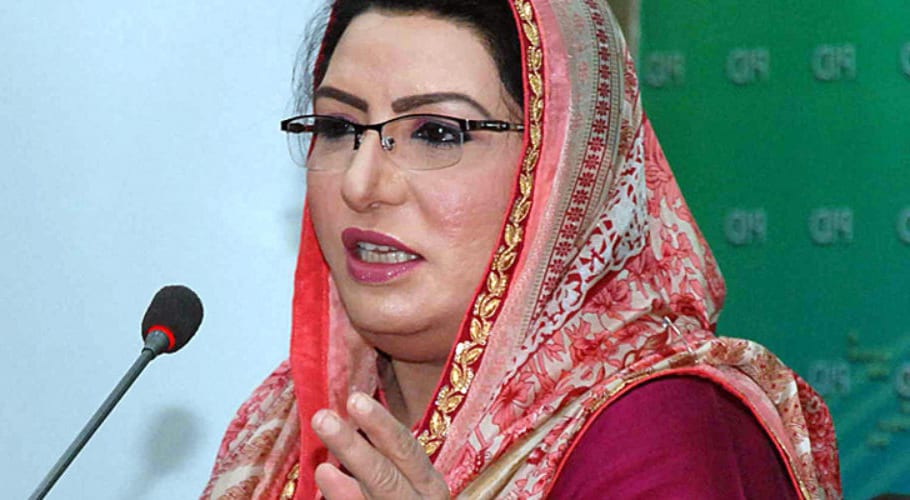 ISLAMABAD: Special Assistant to the Prime Minister for Information and Broadcasting, Firdous Ashiq Awan has wished that Pakistan Muslim League (PML-N) was concerned about the country's economy in its tenure too.
Firdous Ashiq Awan
posted a tweet in which
she wrote, " I
wish Ahsan Iqbal was concerned about the country's economy in his party's tenure too."
Awan mentioned Ahsan Iqbal specifically and wrote how funny it was when people like him talk about policies.
احسن اقبال صاحب کاش ملکی معیشت کی فکر آپ نے اپنے دور حکومت میں بھی کی ہوتی؟ 3دہائیاں برسر ِاقتدار رہنے والوں کے منہ سے پالیسیوں کے تسلسل میں ناکامی کی بات مضحکہ خیز ہے ۔ آل ِشریف نے عوام کا کاروبار بند کرکے اپنی آل اولاد کے کاروبار کے تسلسل کو تقویت دی ۔

— Firdous Ashiq Awan (@Dr_FirdousPTI) December 18, 2019
She posted, "Being in the power for three, the focus of the PML-N government on policies was miserably failed." 
She added, "The PML-N supremo Nawaz Sharif shut down business for citizen and setup a career for his own children."
Earlier today, Ahsan iqbal also posted a tweet which was captioned as the Pakistan Tehreek-e-Insaf (PTI) government was a constant source of entertainment.
Reaad more: Due to corruption PPP's politics buried, says Firdous