Islamabad's 'Golden Man' backs out from his statement about police torture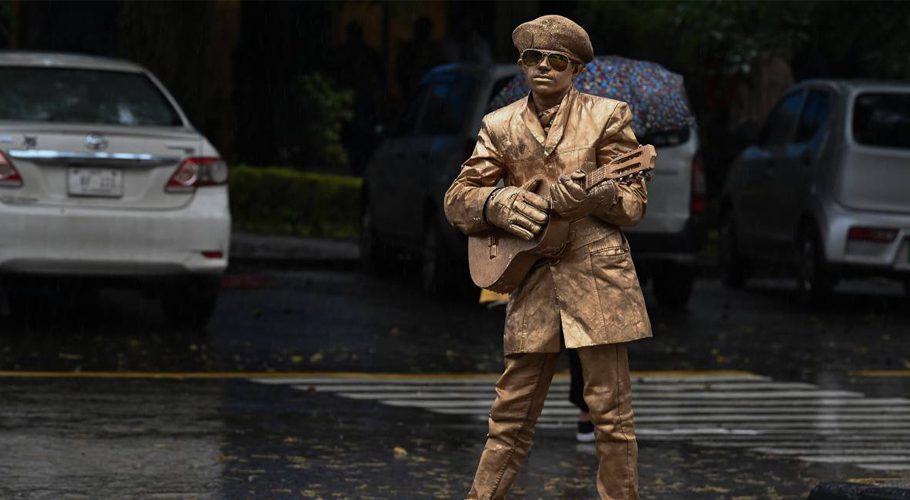 ISLAMABAD: A boy named Muhammad Ahsan, famously known as the Golden Man of Islamabad has clarified that he was not beaten by police but was threatened by some people.
Talking to MM News, Ahsan who belongs to Karachi, said that police did not beat him, however, a person called himself Silverman had threatened him not to stand at the F-7 roundabout.
"Silverman sent his men who threatened me not to stand here in F-7 chowk as he himself will stand here for doing business'' he said while talking to MM news. He added that the Silverman had some business rivalry with him which is why he was threatening him.
Earlier, the 18-year-old Ahsan in a video message said that he was beaten by a group of criminals on the street and later by the police when he went to lodge a complaint.
" I am going to leave this profession forever as people abuse me. There is no value for talent in the country'' he said in the video.