IPC Ministry, PSB officials embezzle sports honorarium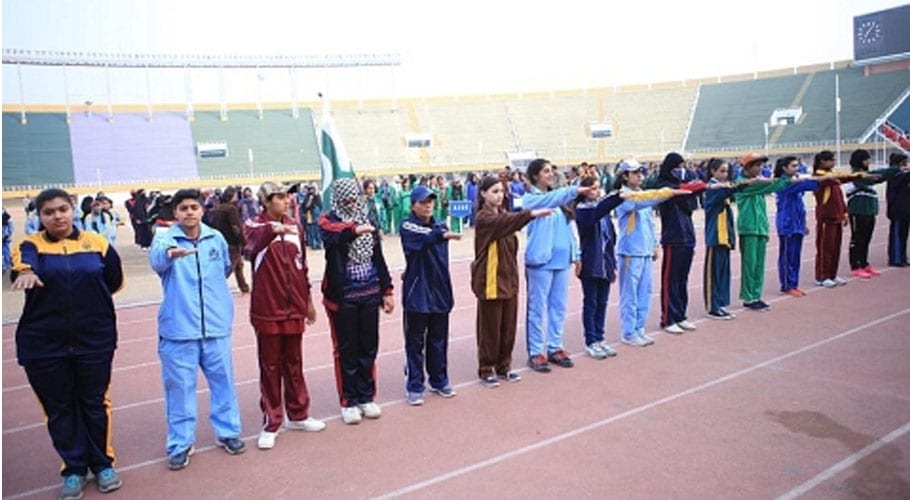 ISLAMABAD: A complaint has been lodged on the Citizen's Portal stating that 35 members of the Inter-Provincial Coordination (IPC) had allegedly received millions in honorarium meant for athletes and sportsmen.
The PM's Citizens Portal has sought an explanation from the IPC Ministry and the Pakistan Sports Board (PSB) which falls under the ministry. The amounts were allegedly distributed among higher officials and support staff of the IPC Ministry.
Domestic sports have been suspended since February due to the coronavirus pandemic, yet honorarium amounting to millions have been granted to IPC Ministry officials for exemplary professional services.
An inquiry in this regard has already been conducted in which all officials within the ministry from the secretary to the support staff were given honorarium. Around 35 officers have received the honorarium amounts, while interestingly those receiving the payments have sought an explanation and are conducting an inquiry.
IPC Ministry section officer Munawar Hussain has sought an explanation from PSB director-general after receiving the complaint. However, according to the complaint, Hussain himself received Rs31,000 whereas acting DG PSB received Rs73,475 honorarium.
According to the complaint, IPC Ministry secretary Muhammad Ali Shahzada received Rs73,475, additional secretary Amina Imran and senior joint secretary Arif Ibrahim received Rs73,360 each, senior joint secretary admin Khalid Gardezi received Rs70,860, deputy secretary PSB Fayyaz-ul-Haq received Rs41,805 while Anas Khan received Rs61,115.
Furthermore, Senior Private Secretary to IPC Minister Munawar Hussain received Rs35,805, Staff Officer to Minister Muhammad Omar Rs24,385, Section Officer Pervez Iqbal Bhatti Rs27,835, Section Officer Sports Munawar Hussain Rs31,285, Section Officer Sports Shazia Mir Rs42,136, Section Officer Budget Zeeshan Ahmed Rs37,830, Section Officer General Farhan Akhtar received Rs20,935, Section Officer Admin Junaid Alam Rs. 18,635, Section Budget Officer Inam Rs20,095, and Private Secretary to Secretary Naveed Mir was given Rs47,905.
Assistant Private Secretary to Secretary Muhammad Iqbal received Rs29,975, Research Officer Mohsin Raza Jafari Rs24,385, Assistant Private Secretary Khan Ali Shah Rs29,215, APS Waqar Mahmood Rs17,055, Personal Secretary for Additional Secretary Azmat Javed Chaudhry Rs46,380, APS Senior Joint Secretary to Admin Arshad Mahmood received Rs21,615, APS to Senior Secretary Sports Ali Imran received Rs16,000 and Naib Qasid Abdul Ghaffar received Rs6,000.
APS Aftab Ahmed 32,000, Assistant to Section Officer Tahir Mahmood 8,000, Naib Qasid Tasawar Iqbal, Muhammad Asif, Samar Abbas received Rs 6000, 7000 and Rs9000 respectively, Assistant Tariq Hussain Rs24,000, APS Shehzard Majid Rs17,000, Assistant Khalid Mahmood received Rs17,000, SCD Khizr Hussain received Rs7,000 whereas Naib Qasid Arshad and Zia-ur-Rehman received Rs5,000 each.