IoK remains under curfew for past 82 days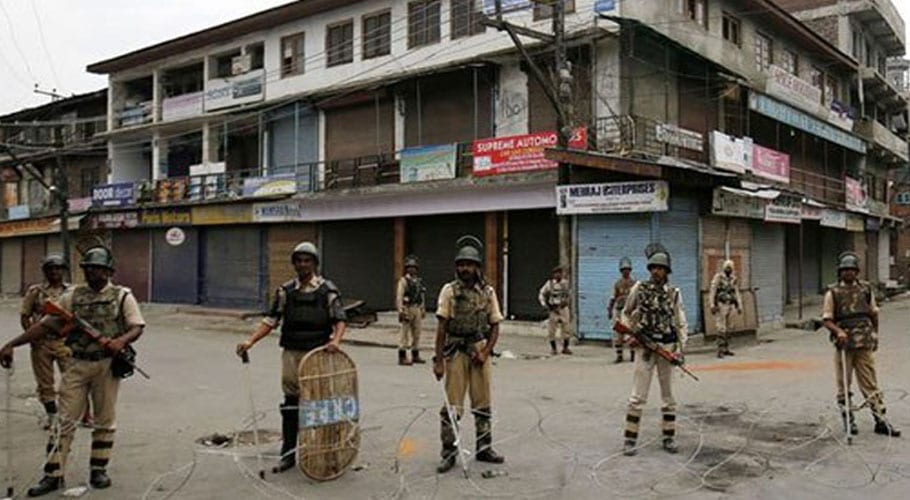 SRINAGAR: Normal life in Indian occupied Kashmir (IoK) continues to remain affected for the 82nd straight days on Friday due to the curfew imposed by the Indian military.
Life continues to remain suspended in occupied Kashmir valley and Muslim majority areas of IoK on 82nd day today due to the Indian military lockdown.
According to the international media, there is no sign of the restoration of the internet and prepaid cellular phone services for the citizens of the occupied territory.
Owing to these circumstances, people are cut off from their loved ones, healthcare services have taken a hit and tourism has been restricted to a halt.
Public transport is off the roads. Shops and business centers barring a few hours in the morning and evening continue to remain shut. Though educational institutions and offices are open yet very few show up there.
Normal life remains disabled in the IoK and parts of the occupied valley. Shops and business establishments remain closed most of the time except for a few hours in the morning and evening.
The authorities have also deputed magistrates in educational institutions across occupied Kashmir to monitor the activities of students.
They have directed the heads of educational institutions to conduct regular morning assemblies and advise students to concentrate on education only.
A media report maintained that the decision about releasing former Chief Ministers, Farooq Abdullah, Omar Abdullah, and Mehbooba Mufti is not on the table yet.
Despite the authorities' claims that there are no restrictions in any part of the Valley, curbs under Section 144, banning assembly of four or more persons, continue to remain enforced in Srinagar and other towns across the territory.
Since

5th August

, the Indian government has placed a curfew in IoK by revoking the special status of occupied Kashmir.