Indian citizenship act: UN chief expresses concerns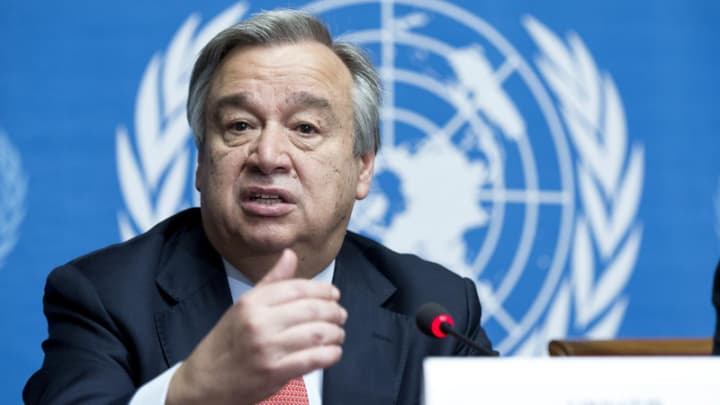 NEW YORK: United Nations Secretary General Antonio Guteres on Tuesday has shown serious concerns over the use of excessive force by police across India in the protest against Indian citizenship law.
Antonio Guteres shown serious concerns over the use of excessive force by Indian police in many parts of India. The UN chief's spokesman said while talking to the reports at the regular briefing at UN Headquarters in New York.
READ MORE: UNSC postpones meeting after France disagrees over Kashmir
The UN chief's spokesman called for "restraint and urged full respect for the rights of freedom of opinion and expression and peaceful resolve of the matter".
Protests across Indian cities have been going on since the controversial law was passed by the parliament. In what has become a major challenge to Prime Minister Narendra Modi, tens of thousands of people have taken to the streets.
Protests, riots and clashes have claimed six lives and injured dozens.The law, passed by the parliament last week, grants citizenship to non-Muslim illegal immigrants from Muslim-majority countries in the region.
READ ALSO: UN envoy asks to accept Afghan presidential election results
Modi's Hindu-nationalist ruling party argues the measure protects persecuted minorities in these countries. But opponents say the legislation is part of Modi's Hindu-nationalist master plan to move modern India away from its secular foundations.