In Pictures: Citizens across Pakistan protest against motorway rape
KARACHI: Women and men across Pakistan have staged a protest against the Lahore motorway gang-rape incident to express solidarity with the victim.
The protests were held in Karachi, Lahore, Islamabad, Multan, and Hyderabad. The protestors chanted against the lack of security and were demanding the removal of Lahore CCPO over his victim-blaming remarks.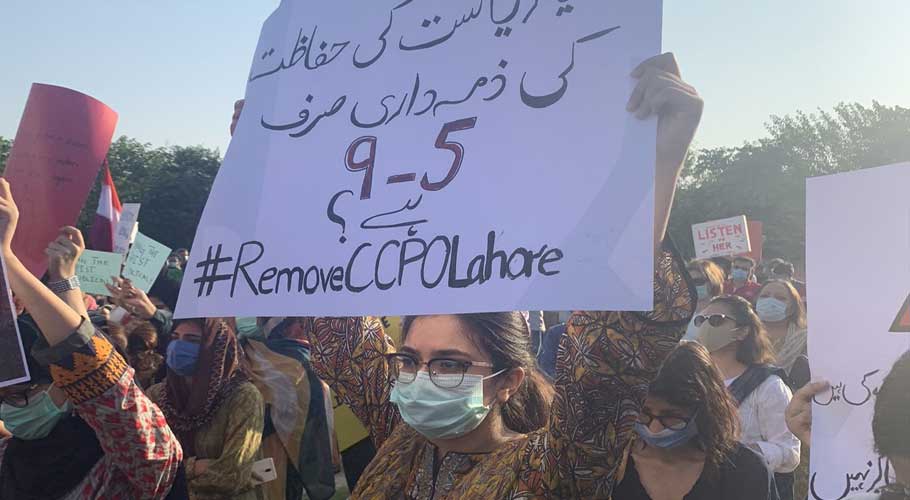 Hundreds of people have gathered to demand the government to provide security to all its citizens.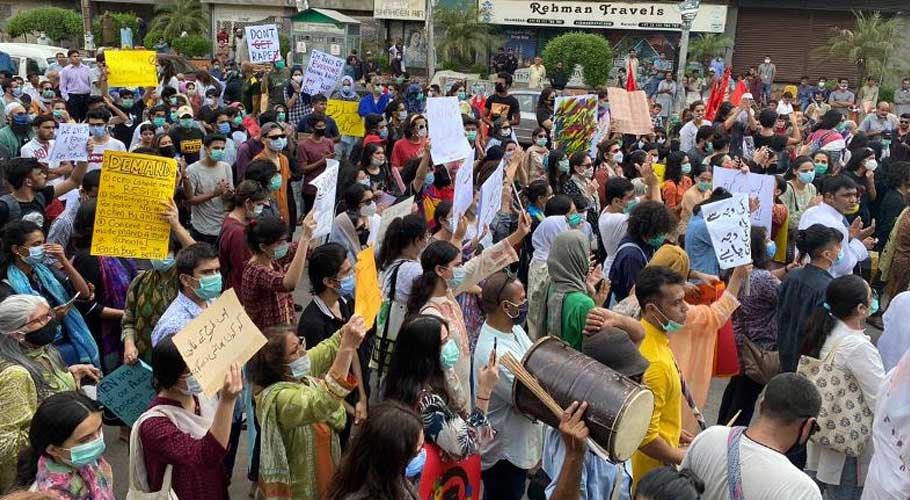 The protesters want security from harassment and sexual violence and they want it now.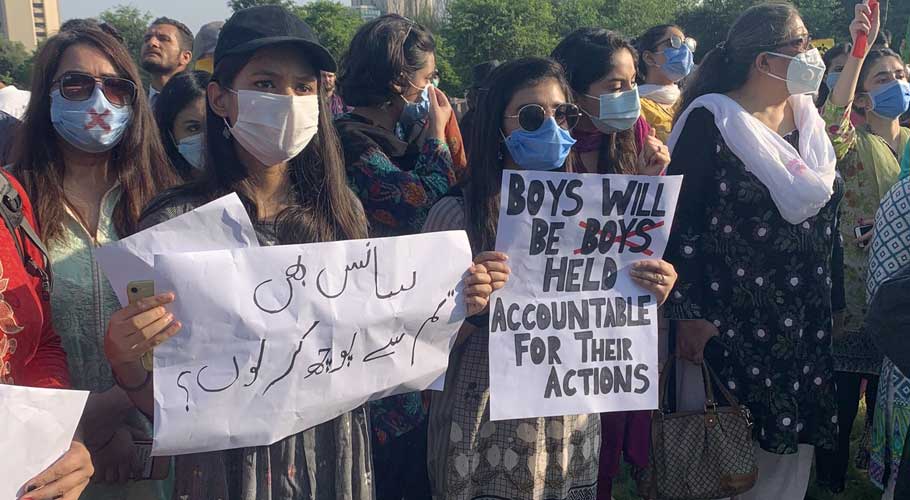 The protesters want the perpetrators to be arrested as soon as possible and demanded the government to stop talking and start doing.
A group of protestors expressing solidarity with Lahore Motorway gang-rape victim in a unique style. 
 The protestors also want the culture of victim-blaming to end and CCPO Sheikh to be removed from his post.
Earlier on September 9, a woman was robbed and raped in front of her children by two unidentified men on the motorway. The men fled after the rape and stole her cash and jewellery worth Rs100,000.