IMF forecasts negative 1.5 percent growth in Pakistan this year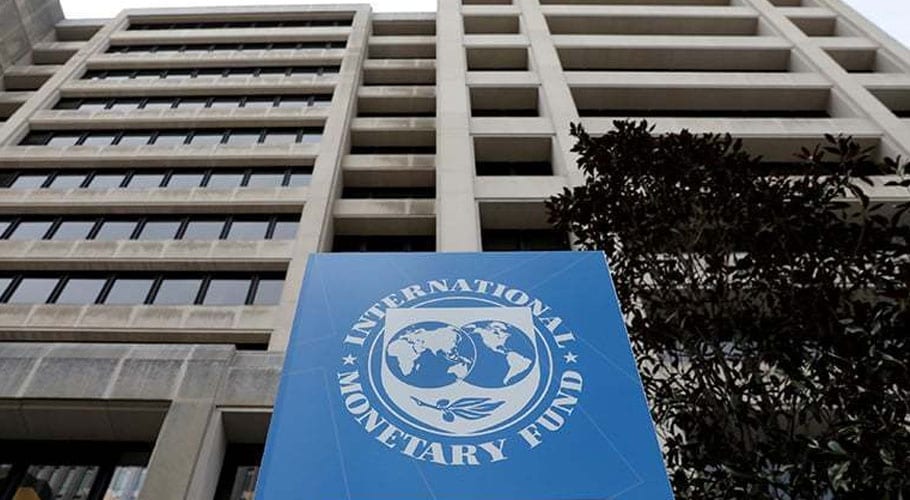 WASHINGTON: The International Monetary Fund (IMF) has projected a steep economic recession for Pakistan during the ongoing coronavirus pandemic being referred to as 'The Great Lockdown' and could contract the global economy this year.
In the annual World Economic Outlook report released on Tuesday, the global financial institution said Pakistan's economy may contract sharply by negative 1.5 percent this fiscal year, a downgrade of nearly 4 percent from its January 2020 report.
For the next fiscal year, the IMF has projected that Pakistan's economy may recover and post a growth rate of two percent. These estimates are generally comparable with 1.3 percent decline in the country's economic output forecast by the World Bank. 
The IMF has projected that the unemployment rate in Pakistan will also increase, but the current account deficit will narrow down to just 1.7 pervcent of its Gross Domestic Product as against earlier estimates of 2.6 percent.  
The IMF report also projects the global economy slipping into the worst recession in ninety years, adding the loss of economic output associated with this health emergency dwarfs the losses during the 2008-09 financial crash.
"The Great Lockdown, as one might call it, is projected to shrink global growth dramatically and a partial recovery is projected for 2021," said the report. "As a result of the pandemic, the global economy is projected to contract sharply by 3pc in 2020, much worse than during the 2008–09 financial crisis," 
"It is very likely that this year the global economy will experience its worst recession since the Great Depression, surpassing that seen during the global financial crisis a decade ago. The Great Lockdown is projected to shrink global growth dramatically," it said, adding the output loss associated with this health emergency and related containment measures likely dwarfs the losses that triggered the 2008-09 crash.
The IMF expects Pakistan's economy to grow by two percent in fiscal year 2021 amid a global rebound of 5.8 percent. It estimates almost all major economies plunging into the negative zone with few exceptions like China and India who would grow by 1.2 percent and 1.9 percent this year respectively.
The IMF has approved immediate debt service relief for 25 countries to help them address the impact of Covid-19. The grants come from the IMF's revamped Catastrophe Containment and Relief Trust (CCRT) set up to assist member states deal with the pandemic. More than 90 countries, including Pakistan, are seeking financial assistance in the fight against the pandemic.