Imam Kaaba hints at normalizing ties with Israel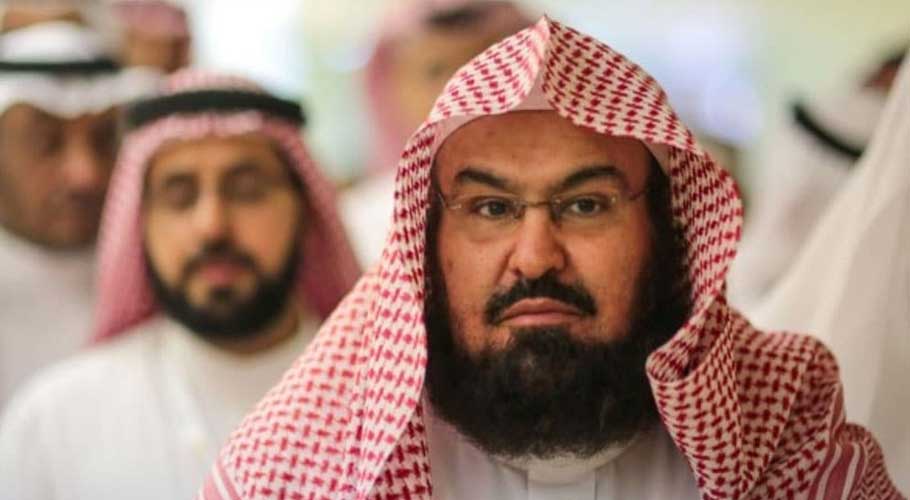 MECCA: The Imam of the Grand Mosque in Makkah Abdul Rahman al-Sudais has  hinted at a possible normalization of ties between Saudi Arabia and Israel.
In his sermon on Friday that appeared to signal he spoke on the importance for Muslims to respect other faiths and highlighted several stories about interactions between Jewish people and the Prophet Mohammed (S.A.W).
According to a report by a British media outlet 'The New Arab', Al-Sudais has promoted ties between Israel and Saudi Arabia. He stated several events from the Prophet Mohammad's (S.A.W) life in which he maintained peace with non-Muslims, especially Jews.
During his sermon, Al-Sudais allegedly stated, "The tolerance Prophet Muhammad PBUH showed while making relationships with his Jewish neighbor is the best lesson for us.
"Prophet Muhammad (S.A.W) also mortgaged his own shield to a die when that person died, he had also shared the land of Jews of Khaybar for harvesting," he added.
The comments came after the United Arab Emirates (UAE) recognized Israel, leaving questions on Saudi Arabia's next move in this regard. The statements have caused unrest among Muslims on social media.
Very sad to see Sudais go from making dua for the Palestinian cause & praise Sh Ahmed Yassin whom he refers to as Sheikh al-Mujahid, to now praise the tyrant rulers & their strengthening of ties with Israel.

This is why we ask Allah to keep us steadfast & firm upon the haqq! pic.twitter.com/TrcJ4hmNag

— Umar ibn al-Khattab (@umarkhattab35) September 5, 2020