IHC reserves verdict on Khan's plea of suspending arrest warrant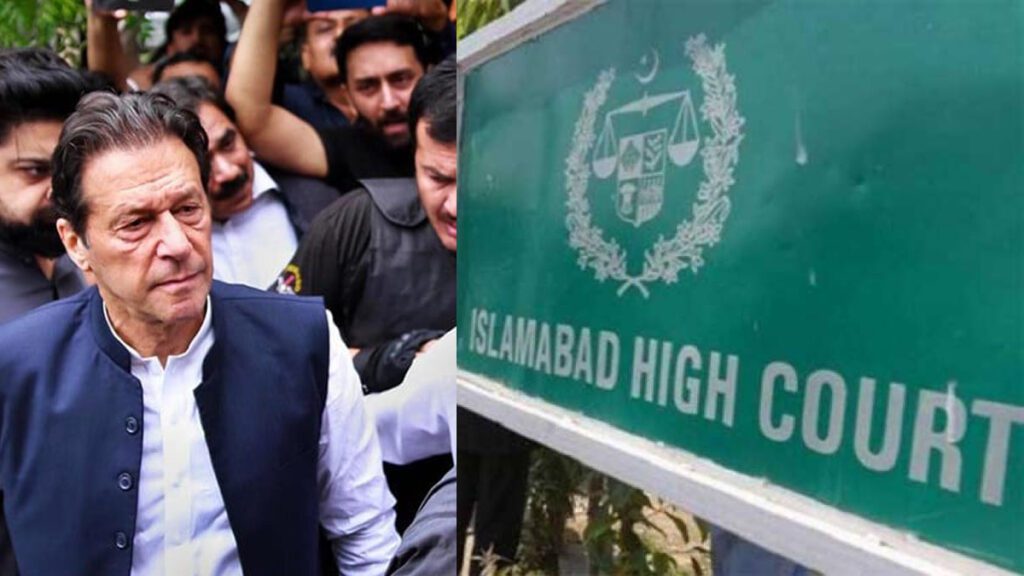 ISLAMABAD: The Islamabad High Court (IHC) on Wednesday reserved judgement on a petition filed by Chairman PTI Imran Khan through his lawyer Khawaja Haris, seeking to suspend arrest warrant issued in Toshakhana case.
Also read: Alleged audio of Yasmin Rashid talking to Brig (R) Ijaz Shah surfaces
During the course of proceedings, Chief Justice Aamer Farooq raised questions that if Imran Khan was supposed to be produced before the lower court on March 18, why he was being arrested today, why attempts being made to arrest him on March 14 or 15, and where would they keep him for four days if he was arrested today?
The party had filed the petition after police and PTI workers pitched against each other for almost two days. The petition was taken up by IHC Chief Justice Aamer Farooq.
As the IHC hearing commenced, Justice Farooq asked Imran's counsel, Khawaja Haris Ahmed, if he had addressed all the objections that the court had previously raised on the petition.
Also read: Marriyum Aurangzeb declares PTI as terror outfit
At the beginning of the proceedings, Justice Farooq reminded that the court had taken up the plea earlier. "Directions were also issued, but unfortunately, what happened?" he asked.
Khan's lawyer Khawaja Haris reiterated his request, stating that the court should hear the PTI's plea, and insisting that he would legally convince the bench on the matter.
"Earlier, this court had granted relief. But what happened to our order?" asked the IHC chief justice, adding that the court would examine the possible repercussions of not implementing its orders.
Here, Haris said that the "entire situation is visible to you".
However, Justice Farooq replied: "It's all because of you. The court had provided a respectable path which was not followed."
Also read: Several cases registered against Imran Khan, hundreds of PTI leaders, workers
The court subsequently directed the PTI lawyer to remove objections from the petition so that the application could be taken up.
After the break, Khawaja Haris submitted undertaking given by Imran Khan, assuring that he would appear in the court on March 18.
In the midst of the proceedings, Chief Justice Aamer Farooq deplored what was happening in Lahore, passing remarks that 'attack on police was attack on state."
Also read: Can't handover Imran Khan to Rana Sanaullah: Fawad Chaudhry
After hearing the arguments, the CJ IHC said "I will come up with a workable solution so that the dignity of the courts remains intact," after which the verdict was reserved.