IHC scraps petitions against JUI-F's anti-govt march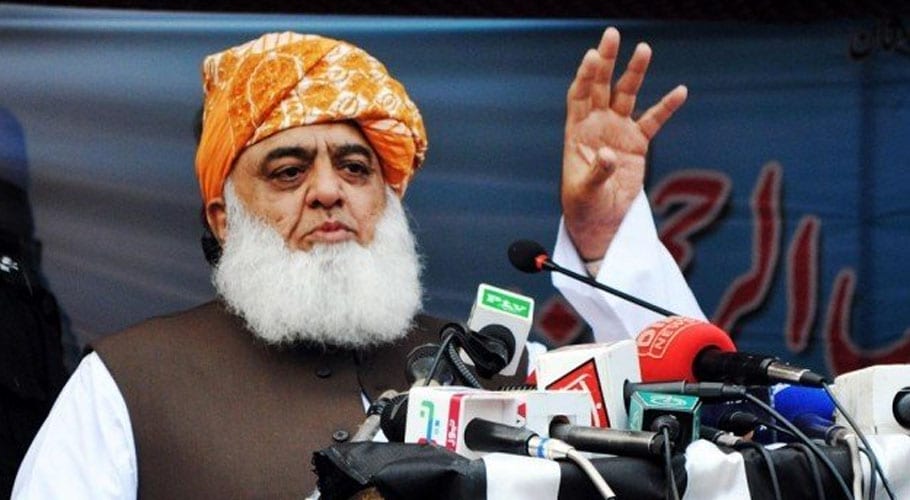 ISLAMABAD: The Islamabad High Court on Wednesday scrapped all the petitions filed against Jamiat Ulema-e-Islam-F (JUI-F)'s anti-government 'Azadi March'.
The High Court directed the local administration to decide on JUI-F chief's application to hold the march at D-Chowk in Islamabad.
IHC Chief Justice Athar Minallah observed that the religious party had earlier submitted an application for permission to hold the protest.
Chief Justice Athar Minallah remarked that no court in the world can revoke the right of a demonstration over which, the claimant said that there was a right to protest against policy but not a democratic government.
Afterward, the court dismissed both petitions against the anti-government 'Azadi March'.
The petition stated that PML-N leaders were facing National Accountability Bureau (NAB) cases and former prime minister Nawaz Sharif had written a letter to PML-N senior leadership from Kot Lakhpat Jail which is equivalent to pressurise the NAB.
The application further added that Supreme Court and IHC had already given a verdict regarding holding of sit-ins on specific places. 
Wrapping up the hearing, the court instructed the local administration to protect the rights of the protesters as well those of those who weren't protesting.
Earlier, JUI-F chief Maulana Fazal-ur-Rehman announced to lead Azadi March from Sukkur on 27th October.
The campaign will be started from Sindh as Maulana Fazal-ur-Rehman can be arrested from Punjab, KP, and Balochistan due to provincial governments which might affect at the beginning of the march.