Here are some interesting banners from PTI's Karachi rally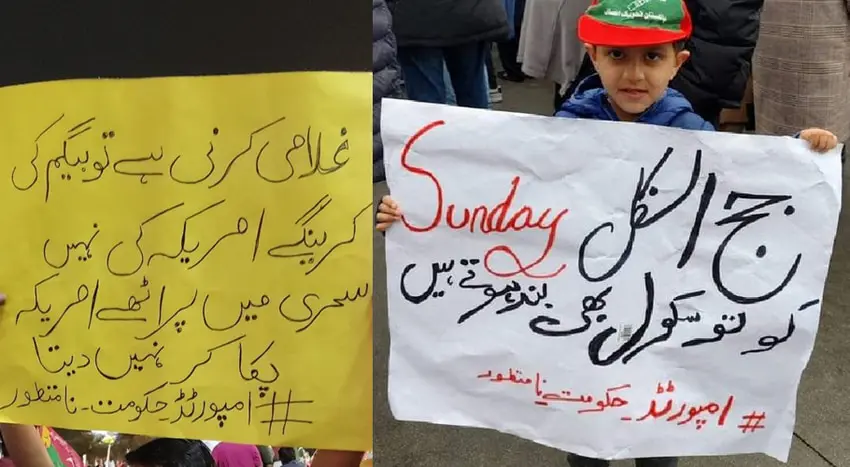 KARACHI: Bagha-e-Jinnah was the stomping ground for supporters of PTI as it was filled with the men, women and children wearing scarves and paper mask printed with Imran Khan's photos, all while chanting slogans against an "imported government'.
Here are some of the interesting banners that were carried by the participants of the public rally.
Imran Khan is the only prime minister of Pakistan who has been removed through a no-confidence motion moved by the PDM.
The PTI leadership and its supporters have been blaming the United States for the regime change in Pakistan through opposition.
In his address, former prime minister and Pakistan Tehreek-e-Insaf (PTI) chairman Imran Khan said on Saturday that Mir Jaffar has been imposed on the country through global conspiracy.
The deputy speaker NA rejected the no-confidence motion on the alleged foreign interference and after a short address by the then PM, President Arif Alvi dissolved the NA.
Later, the ruling was overturned by the Supreme Court of Pakistan and the National Assembly was restored and a no-confidence motion was held.
After the success of the no-confidence motion, Shehbaz Sharif took oath as PM and Imran Khan announced public rallies against the government.