Heavy rain to hit Karachi on Sunday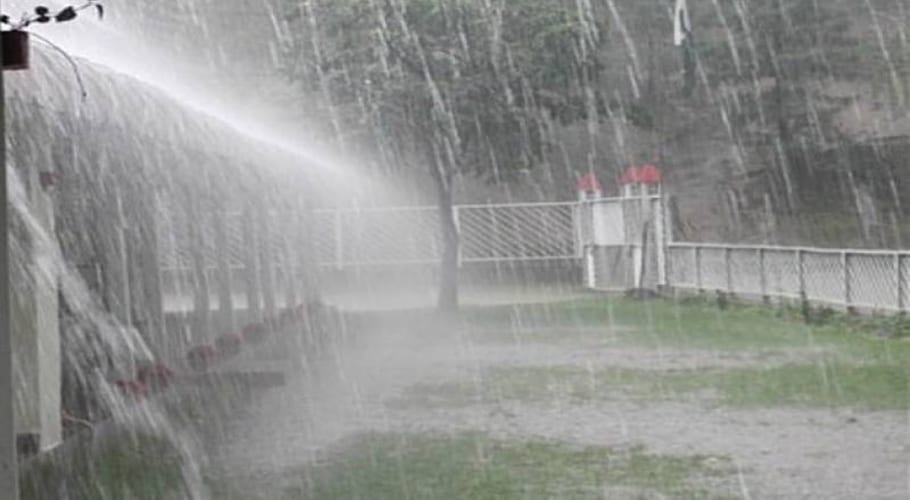 KARACHI: Pakistan Meteorological Department (PMD) has predicted a two-day rain with a thunderstorm in Sindh's capital on 26th and 27th July. 
According to the PMD, chief Sardar Sarfaraz, a low-pressure area from India would enter Pakistan.
Moreover, a drizzle in different parts of Karachi has reduced the intensity of heat which poured on II Chandragar road, Tower, and around Saddar area which made turned the weather pleasant. According to the PMD, the weather remained hot and humid in most parts of the country today.
Earlier on 7th July, the first spell of torrential rains had wreaked havoc in the metropolis, bringing the much-feared load-shedding in multiple neighbourhoods despite claims from the sole power supplying company, the K-Electric, that it had made improvements in its system ahead of the forecasted thunderstorm.
Read more: Met office predicts third spell of monsoon rains in Karachi
Over a dozen people lost their lives in multiple incidents in the metropolis. During the second spell of monsoon on July 17, two people, including a police officer, had died of electrocution in the city as rain battered the metropolis, leaving the city's main roads and streets submerged in water.