Have you tried Shah Faisal Colony's famous beef pulaoo?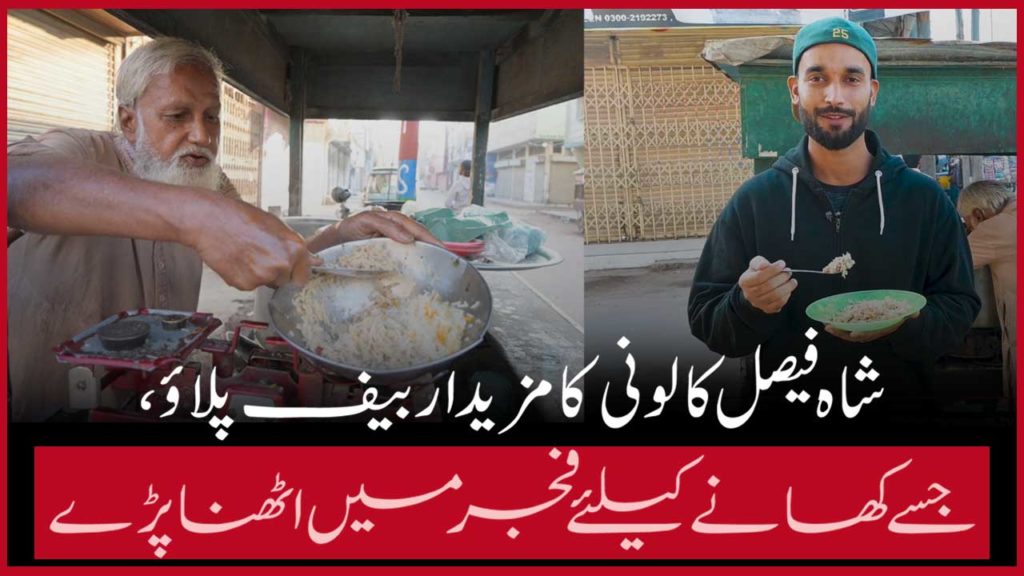 KARACHI: Though there are many restaurants in Karachi that are offering 'pulao' but Anwar Sahab's beef 'pulao' in Shah Faisal Colony No-1 has its own taste and is famous among Karachities.
Talking to MM News, Anwar Sahab said that it has been 38 years since he started setting up 'pulao' stall in the area. The vendor said he uses to open his stall early in the morning and the 'pulao' gets finished around 10 in the morning. 
He said that those who are fond of eating 'pulao' used to eat one kg from his stall, while they have beef 'pulao' and yolk available, a 'pau' 250grams of plain 'pulao' is available at Rs60 while beef 'pulao' is available at Rs80 per 'pau'.
In this era of inflation, cheap beef 'pulao; is no less than a blessing for the common people. Anwar Sahab said that we use beef, not clay meat.
The special thing about Anwar Sahab's 'pulao' is that the dish is spicy, while due to its low price, people do not miss the opportunity to eat more 'pulao'.