Governor Sindh calls on President Alvi, discuss development projects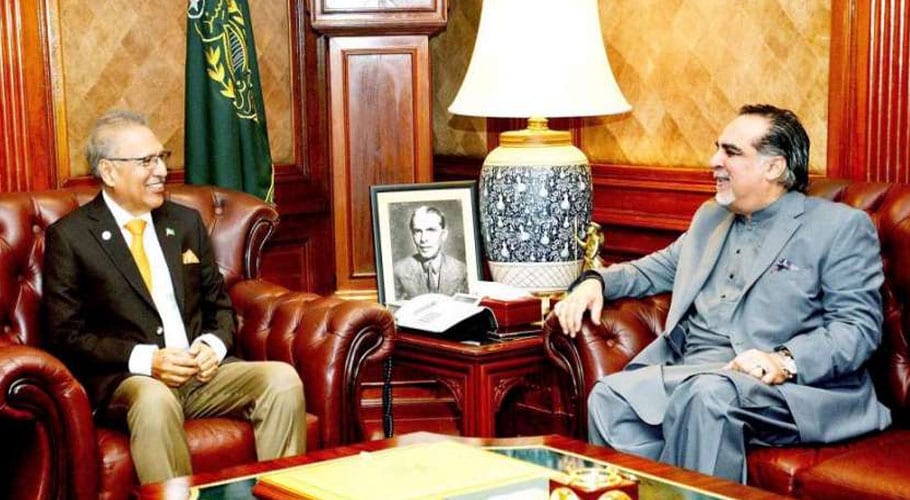 KARACHI: Sindh Governor Imran Ismail called on President Dr. Arif Alvi in Karachi today (Saturday).
During the meeting, President Alvi assured that the government is taking measures to take all the stakeholders on board.
President Alvi stressed the need for participation of all political stakeholders to address people's problems.
The president said that the incumbent government was taking measure steps to facilitate the masses, adding that projects launched for the welfare of people are the manifestation of this fact.
Governor Imran Ismail on the occasion said, "Prime Minister Imran Khan is giving attention towards the development and prosperity of the people in Sindh."