Ghotki Blasphemy: Case registered against group for vandalizing temple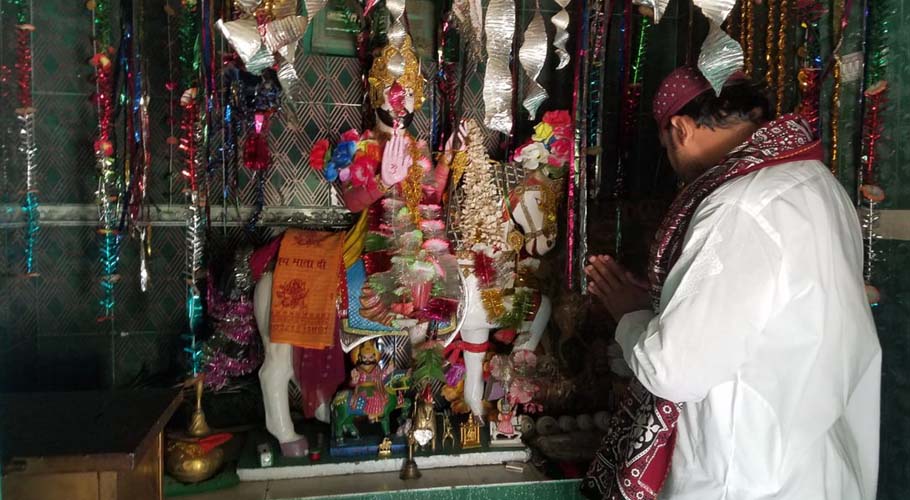 GHOTKI: A case against a group of people who vandalized a Hindu temple after an alleged case against school principal committing blasphemy has been lodged on Monday.
The case was registered against a school principal for allegedly committing blasphemy. The First Information Report (
F.I.R)
was lodged under Article 295(c).
A case was registered against 43 people for attacking the temple under sections 295 (injuring or defiling place of worship, with intent to insult the religion of any class), 147 (rioting) and 149 (connivance) of the Pakistan Penal Code.
Some protesters vandalized a temple and others ransacked the school and businesses owned by Hindus in the city.
On Saturday morning, a student in Ghotki accused the principal, who is Hindu, of blaspheming against Prophet Muhammad (PBUH) during a class. The suspect and his family fled after the incident sparked protests in the city.
Religious groups and organisations called for a shutter down strike in the wake of the incident. All business centres in Ghotki remained closed on Sunday. Authorities deployed large contingents of law enforcement agencies and paramilitary forces to control the situation.
According to Sukkur Additional Inspector General Jamil Ahmed, the principal was in the safe custody of the police. A fair investigation would be ensured after confirmation of the facts and justice will prevail.