Four-party Moscow talks urges political settlement in Afghanistan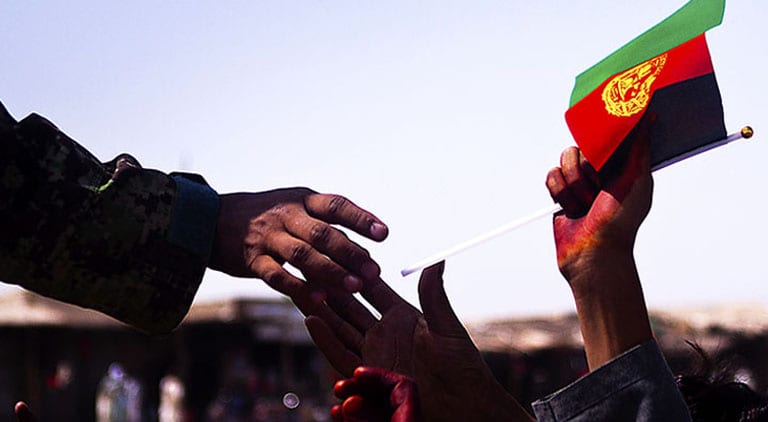 ISLAMABAD: Representatives of Russia, China, the United States and Pakistan have agreed that a negotiated political settlement is the only road to peace in Afghanistan, including an early resumption of direct US talks with the Taliban.
The four-party talks in Moscow on Friday reviewed the current situation in Afghanistan and their joint efforts to reach a sustainable settlement in the country by political and diplomatic means.
The participants committed to work with Afghanistan and the Taliban to reach a comprehensive and sustainable peace agreement that ends the war for the benefit of all Afghans, as well as contributing to regional stability and global security.
They urged all sides to immediately reduce violence to create an environment conducive for negotiations. They called upon the Afghan government and the Taliban to release significant numbers of prisoners at the start of intra-Afghan negotiations.
Russia, China and Pakistan expressed their support for the earliest resumption of negotiation process and reaching an agreement between the United States and the Taliban, which will pave the way for launching intra-Afghan talks. They reaffirmed that any peace agreement must include protections for the rights of all Afghans.
The intra-Afghan dialogue to be hosted by China which initially were to be held next week, have reportedly been postponed and no new date has been provided.
When the Beijing talks take place, they will be the first face-to-face discussions between Afghan warring sides since July. Even President Ashraf Ghani, who has objected to any talks not led by his government, said on Friday that he would send representatives.
There has been no official announcement of a postponement, but previous intra-Afghan talks have been delayed while both sides squabbled over participants.
It wasn't clear what changed Ghani's mind or whether he had requested a postponement, but a number of prominent Afghans from Kabul are expected to attend the China meeting, including former President Hamid Karzai, who has been a strong proponent of direct talks with the Taliban. He participated in earlier sessions of talks with the Taliban held in Moscow.
The Taliban delegation to China will be led by Mullah Abdul Ghani Baradar. The Taliban are the strongest they have been since being ousted in 2001 by a US-led coalition holding sway in nearly 50% of the country.
In a draft statement released at the end of Friday's meeting in Moscow, China, Russia and Pakistan called on Washington to return to the negotiation table with the Taliban and sign an agreement that will set the stage for Afghans on both sides of the protracted conflict to start face-to-face negotiations on what a post-war Afghanistan would look like.
After nearly a year of direct talks, US envoy Zalmay Khalilzad had all but signed a peace deal with the Taliban until President Donald Trump in September declared the talks dead after a series of Taliban attacks killed several people, including a US soldier.
It's not clear what it would take for Trump to agree to restart talks, but the US president has insisted he wants American troops out of Afghanistan and an end to American involvement in what has become their longest military engagement.
Friday's statement called for a reduction in violence, which some observers say might convince Trump to agree to renewed talks.
The United Nations earlier this month called for all sides to reduce their attacks, which have caused more than 8,000 civilian casualties so far this year. The casualties have been caused by all sides in the conflict, including stepped-up US airstrikes in combat operations.