FM Qureshi, Kuwaiti counterpart discuss coronavirus situation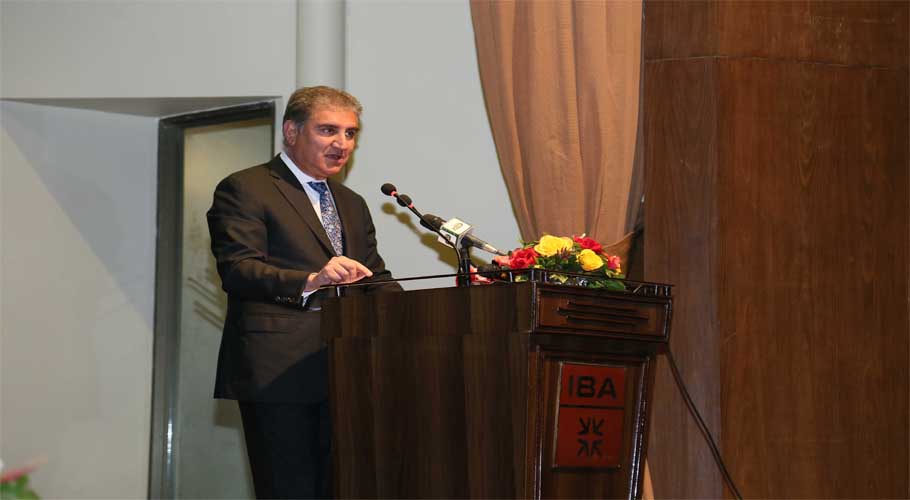 ISLAMABAD: Foreign Minister Shah Mehmood Qureshi and Kuwaiti counterpart Ahmad Nasser Al Mohammad Al Sabah discussed the coronavirus situation via video link today (Thursday).
According to a press release issued by the Foreign Office, Kuwaiti Foreign Minister Ahmad Nasser Al Mohammad Al Sabah has expressed the need for Pakistan's assistance in the fields of food security.
Kuwaiti Foreign Minister also expressed his country's resolve to provide all-out financial assistance to Pakistan to improve its health sector.
He also put forward a proposal to devise a strategic plan to promote cooperation between Pakistan and Kuwait in various sectors including the economic and military.
Both foreign ministers agreed to hold consultative interaction twice every month to cope with the ongoing coronavirus pandemic and to review progress on important bilateral issues.
FM Qureshi apprised his Kuwaiti counterpart on Prime Minister Imran Khan's global initiative of global debt relief to support economies of developing countries amid coronavirus pandemic.
Shah Mahmood Qureshi also apprised him of the situation in Indian Occupied Kashmir (IoK) and said that continuous lockdown and unwarranted restrictions have increased the spread of the virus in the territory.