Five best women empowering shows on television you should watch
Most of the daily soaps telecasting these days on our television screens, show sobbing girls, getting beaten up by their husbands, or being abused by their in-laws. But on the other side, there are some empowering masterpieces too, which were aired in past or going to air soon.
These women-centric shows give a lesson to the viewers that women do have other roles too, instead of serving their husbands, in-laws, or raising up their kids they do have ambitions and passion. The following list includes some of the most empowering shows which you should definitely add to your list if you need something to go on with your hectic life or to strengthen up yourself against something which is troubling you.
Following is the list, have a look.
1- Yakeen ka Safar:
The role of Zubia played by Sajal Aly, takes over the hearts of fans as the depiction of a strong character was done outstanding by her. The plot of the serial was based on a girl who escapes her abusive household and was betrayed by someone she relied upon. But later the turn appeared as she made herself financially independent and her hopes were high to teach us if we are determined then we can even take over the mountains.
2- Zindagi Gulzar hai:
Based on a novel by Umera Ahmed, Kashaf, a young woman who was raised by a single mother strives to give her mother a better life, so she doesn't have to rely upon others for her daughter's wellbeing. However, the twist appeared when Kashaf met Zaroon, and later on, after all, differences, they ended up together and Kashaf became a civil servant officer giving us a major goal in life.
Read also: Loved Squid Game? Here's a list or popular Korean dramas to watch on Netflix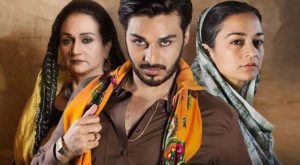 3- Udaari:
Written by Farhat Ishtiaq, Udaari revolves around two women friends who are like sisters to each other. Sheedan is played by Bushra Ansari who is widowed, and Sajida played by Samiya Mumtaz who remarried to Majid. The plot took a twist when Majid raped Sajida's only daughter and she after knowing kills him and runs to Sheedan, who also has escaped from her village life and is settled in a city. Both families with women as their heads have regained their lost prestige honor and respect makes viewers understand that women with strength and willpower can do anything in this world.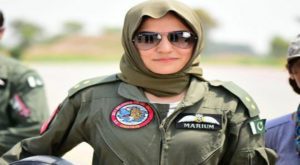 4- Ek Thi Marium.
The telefilm is based on real-life incidents, where a girl with an army background has a love for planes and later she becomes a fighter pilot. Marium manages to pass through all the physical and emotional hurdles with the help of her mother's support who tells her that, 'She is a daughter of Soil now'. Later Marium on her duty met with an accident when her plane had some technical fault and she died succumbed to her injuries. The telefilm was aired on Defense day in 2016.
5- Ek Hai Nigar:
 Starring Mahira Khan as 'Nigar', shows how a woman beside her family's evident uncertainty joins the Pakistan army. The telefilm based on real-life events shows how a female officer fights for her dreams, passion, and promises to serve the nation performing her duties well. The plot of the story is the life of 'Lt General Nigar Johar', who made history by becoming the first female officer to be promoted to the rank of lieutenant general in the Pakistan army. The telefilm will be premiered on-screen on  23rd October 2021