Federal govt has shown indifference towards Sindh: CM Murad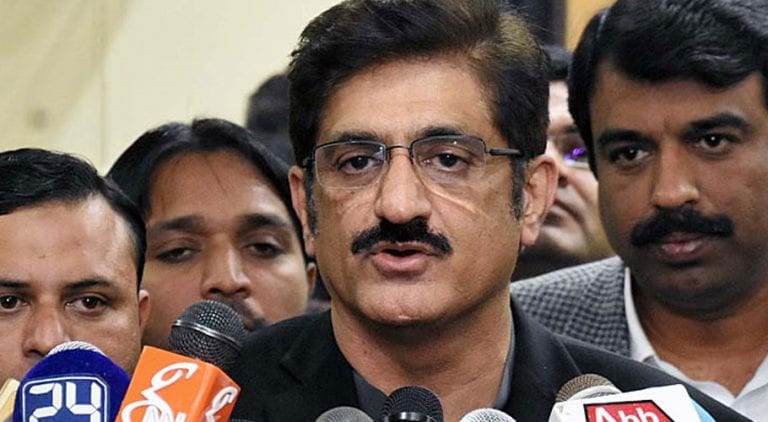 KARACHI: Sindh Chief Minister Murad Ali Shah has said that the federal government has shown indifference towards the situation in Sindh.
Murad Ali Shah said that the Sindh government had written a letter to Prime Minister Imran Khan to help the areas affected by the rains and floods but no reply has been received so far.
"I strongly protest against the indifference of the federation," he further said. Shah further said that when the prime minister came to Karachi, he had informed him about the situation in rural areas. "The rain water had accumulated in different areas and he also faced sewerage problems," he added.
Murad Ali Shah said that he informed the foreign ambassadors about the flood situation in Sindh. The foreign ambassadors said that if the federal government gives a signal, we will provide assistance,  Shah maintained.
The chief minister said that if the federation had wanted, the relief work could have been started by asking the donor friendly countries.
"Public health is the top priority of the Sindh government. We have taken a week to open schools," he said. Chief Minister Sindh said that our education system has been affected due to coronavirus. "Parents must send masks while sending their children to school," he added.
CM Shah said the government distributed sanitizers and masks at various educational institutions. "We have also enhanced coronavirus testing capabilities," he said.