Fawad demands Fazlur Rehman be tried under Article 6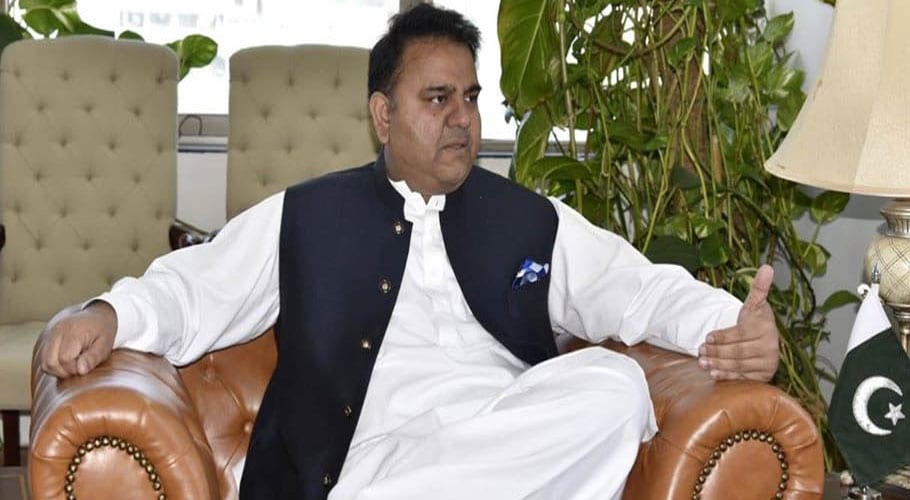 ISLAMABAD: Federal Minister for Science and Technology Fawad Chaudhry on Monday has said that the head of Jamiat Ulema-e-Islam (Fazl),

Maulana Fazlur Rehman,

should be tried for treason under Article 6.
In his message on social media, Fawad Chaudhary said that Maulana Fazlur Rahman has admitted that his 'Azadi March' sit-in was a conspiracy against the federal government to oust Prime Minister Imran Khan.
READ MORE: Senate passes resolution in support of china about coronavirus
In his message, Fawad Chaudhry said that Maulana Fazlur Rehman's sit-in was a conspiracy in which many so-called pro-democracy political parties participated against the elected government of Pakistan Tehreek-e-Insaf.
Fawad Chaudhry further said that Maulana Fazlur Rehman's statement falls into the category of open revolt against the state and therefore he
should immediately be prosecuted in Article 6 of the Constitution.
آج مولانا فضل الرحمنٰ نے کمال دیدہ دلیری سے تسلیم کیا ہے کہ ان کا دھرناحکومت کیخلاف ایک سازش تھی، جس میں کئ نام نہاد جمہوریت نواز سیاسی جماعتوں نے حصہ ڈالا، مولانا کا یہ بیان کھلم کھلا بغاوت کے زمرے میں آتا ہے ان پر فوری طور پر آرٹیکل 6 کا مقدمہ ہونا چاہئے https://t.co/b6wQvasxR1

— Ch Fawad Hussain (@fawadchaudhry) February 10, 2020