Fawad claims 2019 was most peaceful year in recent history of Pakistan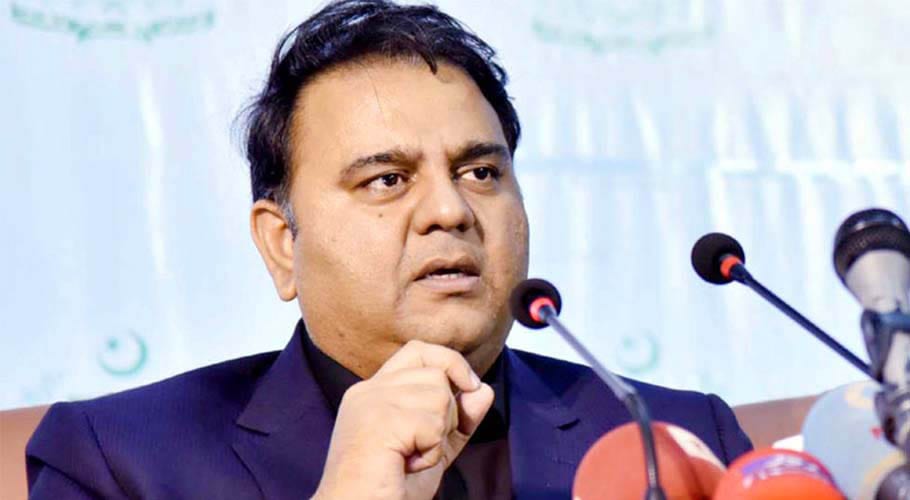 ISLAMABAD: Federal Minister for Science and Technology Fawad Chaudhry has claimed that 2019 was the most peaceful year of Pakistan's recent history.
In his message on social media, the federal minister said that we hear news of disappointment all the time, but the other thing is that tourism has more than doubled during 2019.
ہروقت مایوسی کی خبریں سنتے ہیں لیکن دوسرا رخ یہ ہےکہ 2019 پاکستان کی حالیہ تاریخ کا سب سے پرامن سال تھا، ہمارا ٹورازم دوگنےسے بھی بڑہ گیا، پلوامہ واقعہ کے بعد انڈین جارحیت کو منہ توڑ جواب دیا گیا، سالوں بعدکرکٹ کی واپسی ہوئ، PSL پاکستان ہونے جا رہا ہے،S&T میں کامیابیاں اہم ہیں

— Ch Fawad Hussain (@fawadchaudhry) February 11, 2020
In his message, Fawad Chaudhry further said that after the Pulwama incident, the Indian aggression was befittingly responded, while cricket has returned to the country after several years.
READ MORE: Senate passes resolution in support of china about coronavirus
He said that Pakistan Super League is going to take place in Pakistan while successes in the field of science and technology are important as well.