Family demands action against land grabbers in AJK district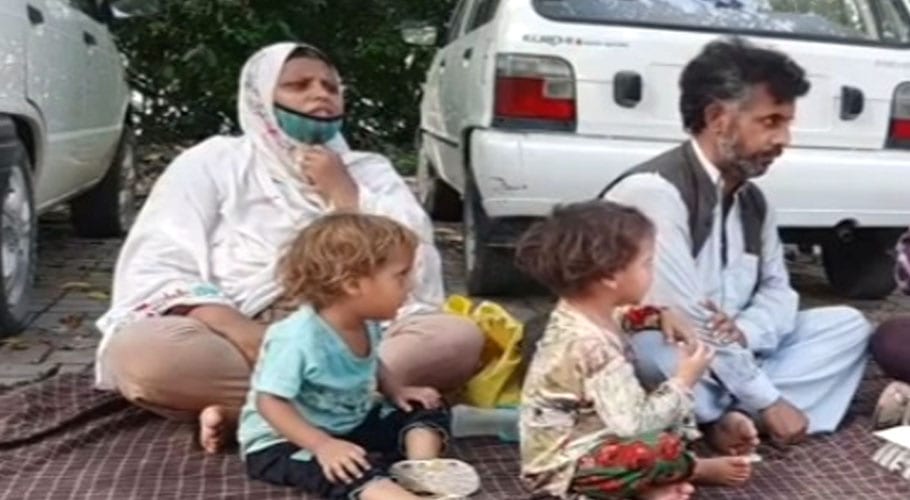 ISLAMABAD: A poor family from Leepa Valley in Hattian Bala District of Azad Kashmir has appealed to the authorities concerned to take notice of the land mafia, which has allegedly occupied their land.
Shahzaman, a resident of Leepa Valley in Azad Kashmir claimed that a land grabber, Barkatullah along with his accomplices had occupied their land and also roaming with weapons in the area to terrorize them in the broad daylight.
Shahzaman said that land gabber demanded Rs. 200,000 as extortion, for returning his house and land.
Several times the victim had requested the police, deputy commissioner and assistant commissioner but he alleged that it seemed the land mafia members were more powerful than the mentioned authorities.
Shahzaman said, "Now I am wandering in Islamabad helpless, I have five daughters, my wife has kidney disease, I am sick too, we have nothing to eat or drink".
"We don't even have a place to live, I appeal to all philanthropists to help me financially," he added.
He appealed to the Chief Justice of Pakistan Prime Minister Imran Khan and Chief of Army Staff Qamar Javed Bajwa to intervene immediately and take stern action against the land grabber.