Ertugrul's famous character dies in 'Kurulus:Osman'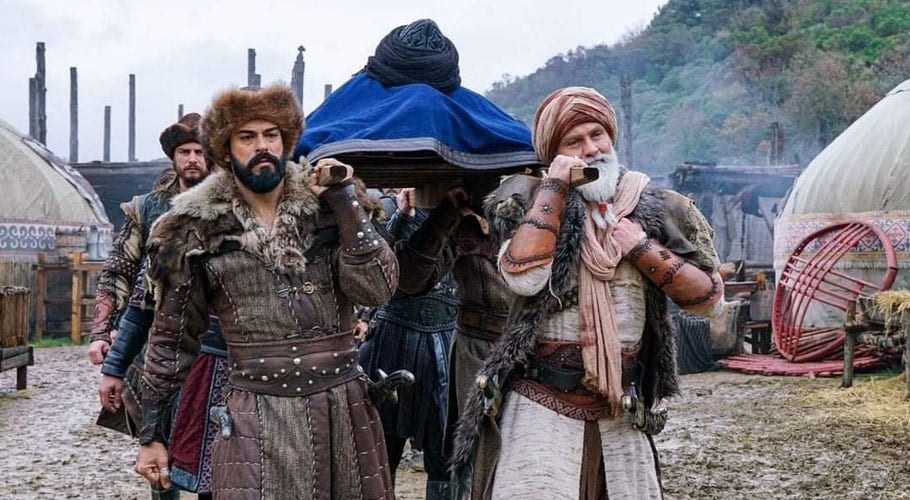 KARACHI: The famous character of the Turkish drama 'Ertugrul' recently died in the latest episode of "Kurulus: Osman".
Soon after his passing in the 39th episode of the series, social media broke out in tears and mourned the death of Ertugrul Ghazi, played by Actor Engin Altan Duzyatan in the last five seasons.
Read more: 'Ertugrul Ghazi' becomes most watched drama in India
Netizens paid tributes to the character on social media that became a new heart-throb and wowed the audiences around the world.  The viral clips on social media showed Bamsi Bey and Osman Ghazi taking a body for burial.
There is no better serial than #ErtuğrulGazi which shows the history of Muslims. pic.twitter.com/kYrVQYRdTD

— WASEEM MUGHAL (@wasimtariq0786) December 24, 2020
It's heartbreaking even to think about this episode
End of the most loved character in the Muslim World
It was a great journey.
It seemed that a most dearest person from our lives passed away, surely will be missed💔
You literally did justice to your role@eadksk
#ErtuğrulGazi pic.twitter.com/mHHZMkl301

— بختـBakhtawarــاور (@Ariesjumani) December 24, 2020
The weeping scene of the drama. Sure it's a drama but I couldn't hold back my 😭😭tears. @ertugrulghazi__ Your performance was very good.
He roared like a lion.
You are my favorite actor forever.
May you live long. and best wish from Pakistan#ErtuğrulGazi pic.twitter.com/RFFjN2MlvS

— Imran (@imranelahi127) December 24, 2020
Tonight we say goodbye to one of the most iconic character to exist in television 📺 History💟💟#ErtuğrulGazi pic.twitter.com/xmKdgaOqJV

— Asad Malik (@asad_malik333) December 24, 2020