ECP to decide on Daska by-poll irregularities today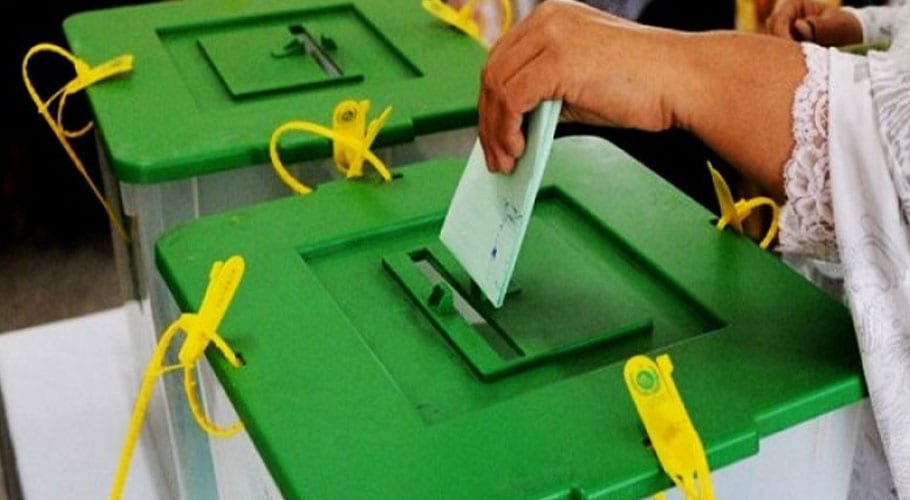 ISLAMABAD: The Election Commission of Pakistan (ECP) will take up the case pertaining to alleged 'disappearance' of about two dozen presiding officers and suspected tampering of NA-75 Daska by-election results today (Tuesday).
A five-member bench, presided over by the Chief Election Commissioner Sikandar Sultan Raja, is expected to give its decision on the release/non-release of the by-poll result. The other options to be considered are re-polling at 20 polling stations, where the results are suspected to have been tampered with.
The electoral body has also issued the notice to Pakistan Muslim League-Nawaz (PML-N) candidate for NA-75 Nausheen Iftikhar. The PMLN-league leader is about to present her stance before the court.
It is expected that the ECP would also review the inquiry report of the district returning officer (DRO) apart from one of the chief secretary and Punjab IG.
A private newspaper, citing sources, said the ECP would also take a decision on the matter pertaining to clashes between the workers of the Pakistan Tehreek-i-Insaf (PTI) and PML-N in the constituency.
On Monday, PML-N leader Shahid Khaqan Abbasi along with Nausheen Iftikhar had visited the ECP. Talking to journalists, they demanded the country's top electoral body of releasing the NA-75 by-election result.
Meanwhile, PTI moved the ECP against the Khyber-Pakhtunkhwa Assembly constituency PK-63 Nowshera by-election result. In the by-elections held on February 19, PTI's Umar Kakakhel was defeated by PML-N's Ikhtiar Wali.