Tahirul Qadri announces to quit politics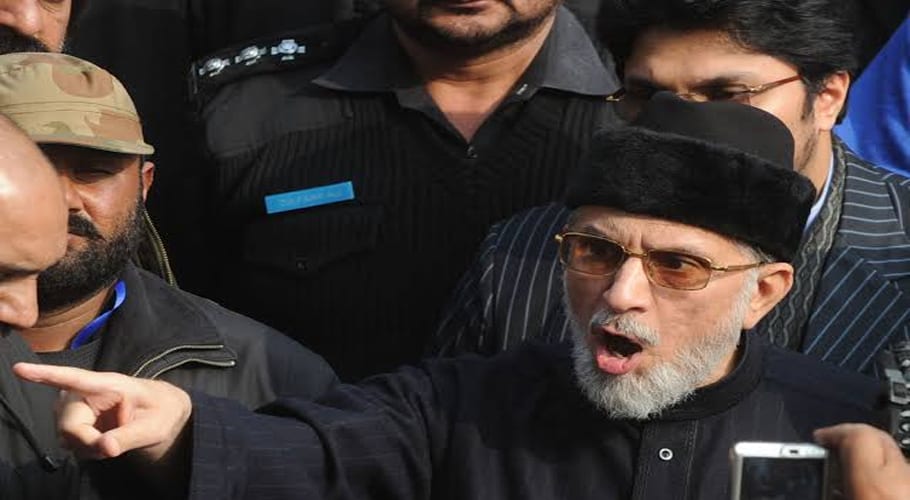 LAHORE: Pakistan Awami Tehreek (PAT) Chairman, Dr. Tahirul Qadri on Saturday announced to quit politics and his leadership in the party.
In the latest statement, Tahirul Qadri said, "I am retiring from Pakistani politics, political activities and my post as PAT chairman."
Dr. Qadri said that he was not handing over leadership of PAT to his sons, but transferring power to the party's council.
Tahirul Qadri said that he wanted to spend the rest of his life highlighting the awareness of Muslim Ummah, as well as focusing on authorship and compilation of different topics.
He said that he has prepared a Quran Encyclopedia which contains 10 volumes while his writing on the 'Sunnah Encyclopedia' would contain 40 volumes.
Speaking on the elimination of poverty and progress in education, Dr. Qadri, Qadri said, "My political struggle is only 10 percent of my overall working which I have been doing side by side.  We have focused on eradicating illiteracy from Pakistan and formed 5000 educational institutions around Pakistan."
He added, "It was through the platforms of Pakistan Awami Tehreek that we introduced Article 62 and 63 to the common people of Pakistan and made them aware of their fundamental rights."
Dr. Qadri highlighted the incident of Model Town in 2014 when 14 people were killed and 100 others injured while protesting against the police during an anti-encroachment operation outside his residence in Lahore.
He said, "The martyrs of the Model Town incident are the result of the struggle of the movement. We protested for three months in Islamabad to create awareness in the people."
He added, "We tried to stop unethical means from coming into the assembly and put all our energies to stop these ways. Unfortunately, in our politics, there is no room for the poor and the middle-class people."
Dr. Qadri founded the PAT party in May 1989. The main objective of the party was to ensure the provision of law and order for the general public, respect for human rights, elimination of poverty and quality education for all.