Parking fees being collected illegally outside library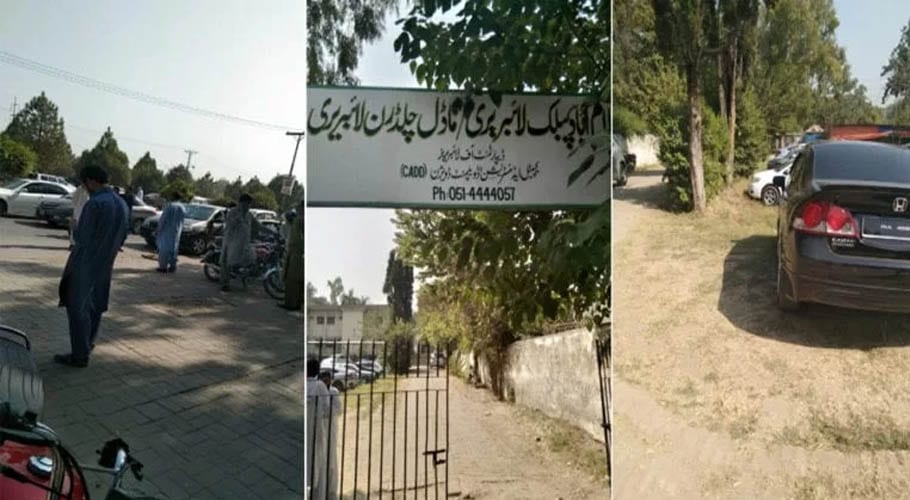 ISLAMABAD: A lower-grade employee of the Federal Department of Libraries has been collecting hefty amounts as parking tickets for visitors.
Nadeem Shah, who is a naib qasid at the Federal Department of Libraries, had been appointed as a gatekeeper at the Public Children's Library, located in Sector H-9 adjacent to Excise office.
He has been working along with Tahir, who is also a naib qasid but claims to be a security incharge.  Both are illegally collect hefty amounts as parking tickets under the patronage of Director Azeem Chaudhry.
A canteen and kiosk has been set up illegally near the main gate of the library and given on rent. This has been done without approval of the Islamabad Capital Territory (ICT) administration and Deputy Commissioner.
Sources revealed that Nadeem Shah has been transferred on several occasions after numerous complaints were received against him but was reappointed for the third time at the location.
Director Azeem Chaudhry is aware of illegal activities. When the matter was Chaudhry's notice, Nadeem accepted responsibility in front of him while Tahir fled from the scene.
The parking lot has a capacity of 100 vehicles while each car is charged Rs100 and Rs50 for every motorcycle. This raised millions of rupees in illegal collection.