Curfew, lockdown enters 179th day in occupied Kashmir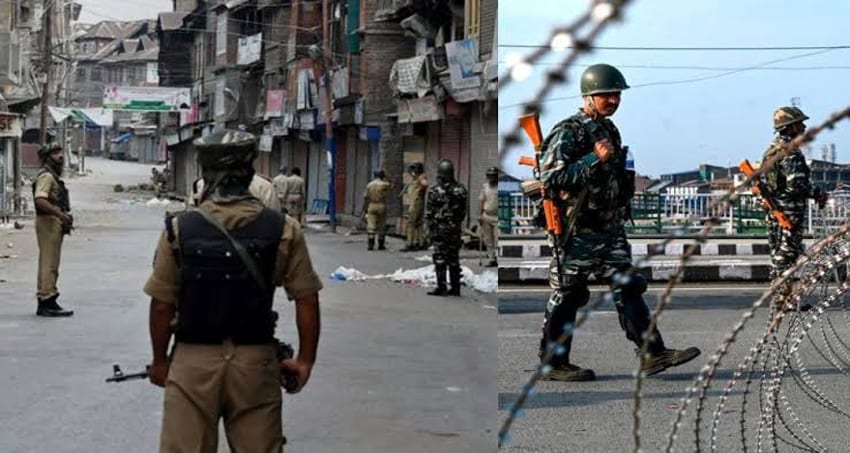 SRINAGAR: The curfew and lockdown in Indian occupied Kashmir (IoK) continue to be cut off from the rest of the world on the 179th consecutive day.
There is a shortage of food and medicines, while heavy snowfall has multiplied the miseries of the helpless Kashmiri people. Since August 5, by revoking the special status of occupied Kashmir, the Indian government has put a curfew in IoK.
READ MORE: Taliban kill over 29 Afghan security personnel in latest clashes
Restrictions under section 144 and total ban on internet and prepaid mobile services remain enforced. Public transportation is off the roads.
Shops and business centers are still closed for a couple of hours in the morning and evening. Though there are still very few educational institutions and offices open up there.
Normal life remains disabled in the IoK and parts of the occupied valley. Shops and business establishments remain closed most of the time except for a few hours in the morning and evening.
Earlier on January 29, t
he New York-based agency pointed out that media organizations still lack broadband internet access 178 days after India annexed Kashmir and enforced a communications shut down.
READ ALSO: Trump targets Bolton as impeachment proceedings heat up
The Indian government claimed that internet access was partially restored in most of Jammu and Kashmir on January 25, but service remained slow and social media platforms and many local news websites remain blocked.