Cricketer Ruman Raees serves Iftari during Ramazan
https://youtu.be/wTpdxNiu3aE
During the holy month on Ramazan, we can see a large number of people and charities organizing Iftari on the streets and roadsides across Karachi.
Cricketer Ruman Raees has also been on the forefront in providing Iftari to the faithful to break their fast. Under the auspices of the Ruman Raees Foundation, hundreds of people are able to break their fast daily.
Speaking to MM News, Ruman Raees said, "When we started offering Iftari, we expected to feeding 400 people, But with the blessings of Allah Almighty, we are making arrangement for 1200 to 1400 people who break their fast at a time."
"We are grateful to Allah Almighty for choosing us for this job. I pray that this work will continue in the same way during last ten days of Ramazan," he added. "We want people to break their fast in a good way."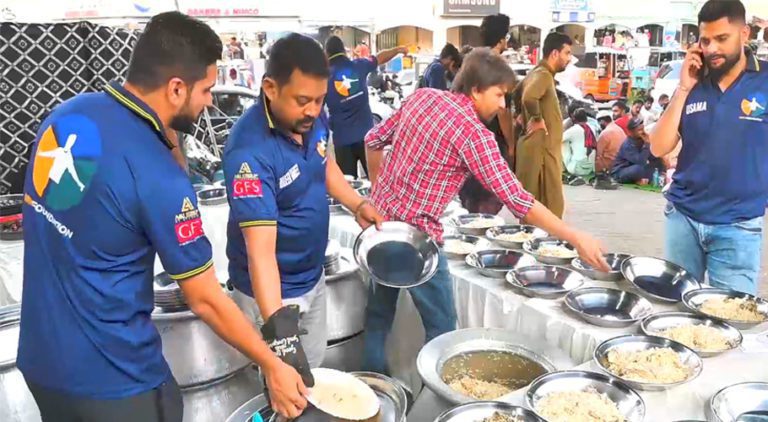 Cricketer Roman Raees was joined by other players including Kamran Akmal and Umar Akmal who provide a helping hand in offering Iftari.
Ruman thanked all the cricketers who came to assist him. "Some cricketers played with me, some are juniors and some are seniors. Because of the cricketers, our NGO has received a lot of support," he said.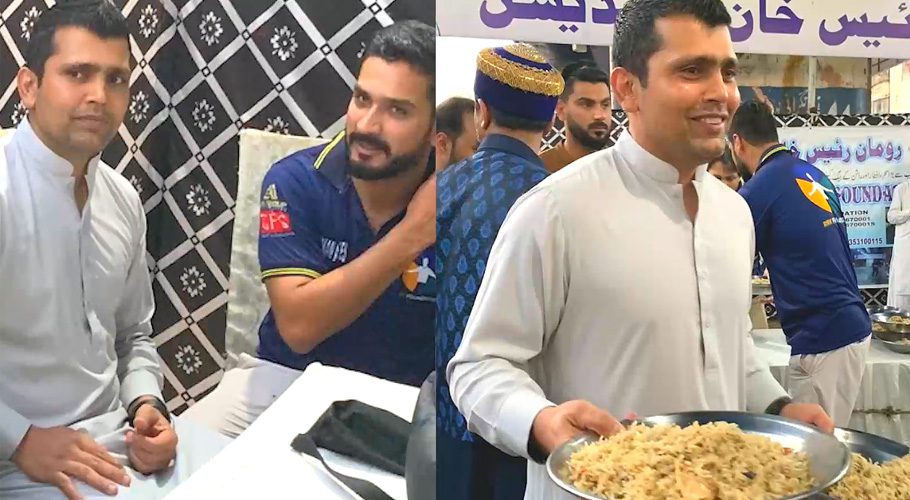 Ruman said they do not accept Zakat, Sadqah or Fitra since even working class and the some well-to-do people also break their fast. However, he said Zakat can be used for other expenses of the foundation such as providing food rations.
He said man people provide financial support and also bring their own daigs (pots). "We have no shortage of food to feed 1,000 to 1,200 or more people," said Ruman Rais.