COVID-19: Entry of aged people to vegetable markets banned in Sindh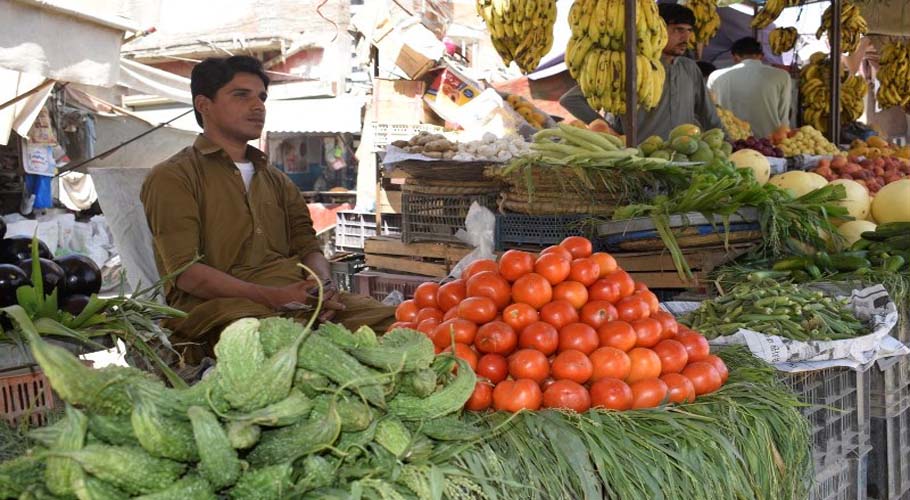 KARACHI: The Sindh government has banned the entry of aged people to all vegetable markets of the province and made it mandatory for all citizens to wear masks while visiting the markets.
Karachi has remained most affected by coronavirus after nearly 1382 cases and 13 deaths were reported from the city in the past 24 hours.
Sindh Minister for Agriculture Ismail Raho said that the older people had been banned to enter any vegetable market as they were easily vulnerable to Covid-19.
Ismail Raho said that the wearing of masks had also been made mandatory in the markets if anyone did not wear the mask he or she would not be allowed to enter it.
He said that the Director Market Committee, Administrators and Chairmen had been directed to implement Standard Operating Procedures (SOPs) in the markets to avoid the spread of COVID-19. Ismail Raho said that the installation of sanitizer machines had also been directed.
The minister further said that a single buyer would be allowed to enter a market to ensure social distancing. Shopkeepers had also been asked to wear masks and adhere to SOPs, he added. He further said that if any market did not follow SOPs that would be sealed immediately.
On Monday, the Sindh government had announced new COVID-19 restrictions for restaurants to be imposed from tomorrow (Tuesday) in order to control the spread of virus infections.
Commissioner Karachi Iftikhar Shalwani had imposed a ban on indoor dining services in all restaurants from Tuesday due to the second COVID-19 wave.
According to the new instructions, only open-air restaurants have been permitted to continue dine-in services. He directed all deputy commissioners of the city to ensure the implementation of new orders.
The Commissioner said that new restrictions will help in controlling the spread of the virus. It is worth mentioning here several areas of the metropolis have been already put under micro and smart lockdowns owing to the Covid-19 second wave.