Court extends Maryam Nawaz's remand by 7 days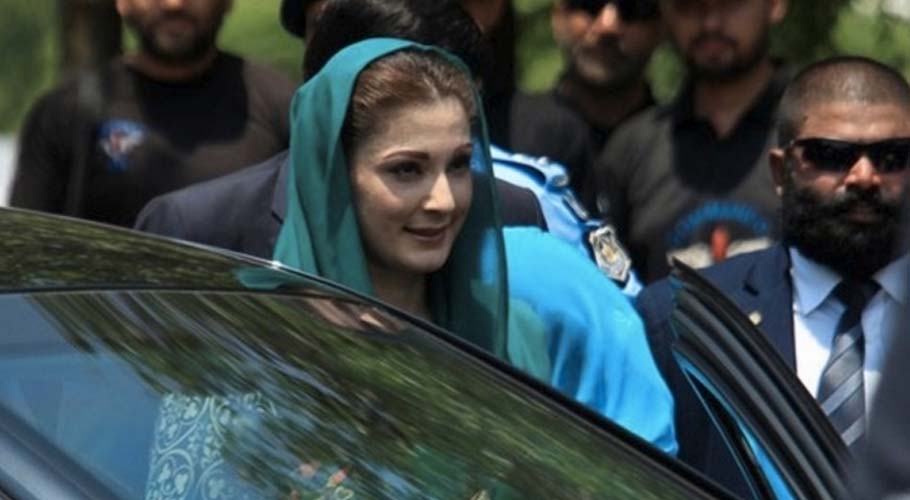 LAHORE: The accountability court has extended Pakistan Muslim League-Nawaz (PML-N) Vice President Maryam Nawaz's remand by 7 days in Chaudhry Sugar Mills case today.
The National Accountability Bureau (NAB) team presented Maryam Nawaz and her cousin Yousaf Abbas before the accountability court's Judge Ameer Muhammad Khan following the conclusion of her earlier 14-day remand which had expired today.
The hearing was adjourned for a while as workers of the PML-N forcibly entered the Judicial complex and the courtroom to meet their leader.
During today's hearing, 
the prosecutor told the court, "Maryam Nawaz was the chief executive in 1992. Loans from different companies were taken by Chaudhry Sugar Mills. We have contacted the State Bank for the records."
According to NAB prosecutor, Yousaf Abbas failed to answer that who had transferred the amount of Rs 230 million in his account in 2013 from Dubai.
The prosecutor pleaded the court to extend the remand of the accused of 14 days, said that they needed more time to complete investigation in the case.
Maryam Nawaz's lawyer rejected the NAB prosecutor's report saying that the investigative report was contrary to the truth. He said, "In 1992, all the properties were under Nawaz Sharif's name."
He said, "From 1992 to 1999, Sharif transferred the properties under the children's name. Maryam Nawaz has been arrested on political grounds."
However, upon NAB's request, the court extended physical remand for seven days only and asked the NAB officials to present the accused again on 25th September.
Earlier on 4th September, the physical remand of Maryam Nawaz and her cousin was extended by

14 days

. In the previous hearing, the NAB told the court that hefty investment was made in the name of Maryam and that the Panama case has nothing to do with this case.
According to the accountability bureau, transactions worth millions of rupees were made under Chaudhry Chaudhry Sugar mills.