Coronavirus fears: 53 national, international flights halted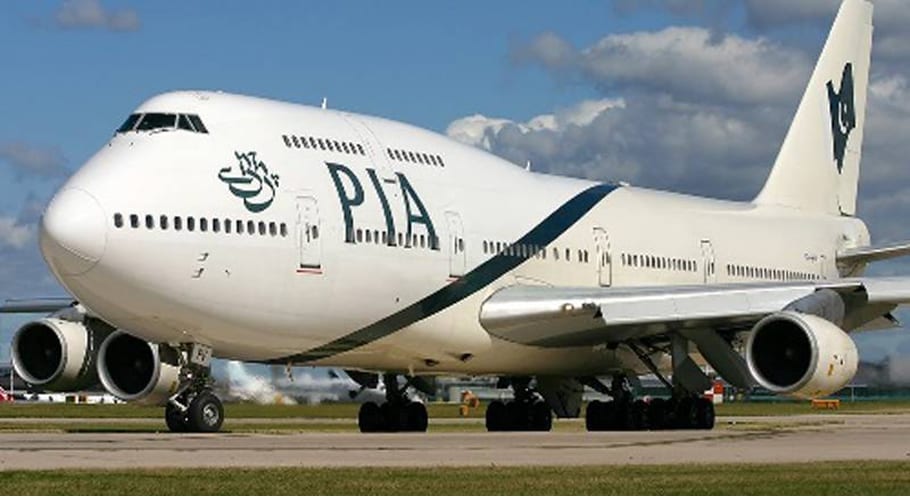 KARACHI: At least 53 flights to and from Lahore, Karachi and Islamabad international airports have been halted on Sunday due to the coronavirus pandemic threats.
 According to Allama Iqbal International Airport Lahore website, 16 national and international flights from Lahore Airport were cancelled.
 The cancelled flights include SV-733 flight to Jeddah at 4:10 pm, XY-318 to Riyadh, PK-795 to Jeddah at 10:20 pm, SV-737 to Jeddah at 10:10 pm,  PK-729 to Riyadh at 8:30 pm, W5-1194 to Tehran at 3:10 pm, PK-263 to Abu Dhabi at 8:00 pm,  GD-765 to Bahrain at 9:15 am, HH-7208 to Mashhad (Iran) at 1:00 pm, Islamabad PK-652 and Quetta PK-322, PA-817 and to Dubai at 1:45 am.
Ten flights arriving at Lahore Airport were also cancelled. These included: Doha PA-290, Quetta PK-323, Mashhad HH-7207, GF-784 from Bahrain and a PK-758 flight from London.
According to the flight operations of Jinnah International Airport Karachi website, following Ten Karachi-bound flights were cancelled, Dammam 65-161, Doha QR-610, Jeddah SV-700, FZ-335 Dubai, Dubai FZ-329, Abu Dhabi EY-200, SV-708 Riyadh, PA-401 Lahore, G9-545 Sharjah and FZ-335 Dubai.
As many as 16 departure flights from Karachi Airport were also cancelled included: PK-1852 to Islamabad at 7:00 pm, PK-852 to Beijing at 7: 00 pm, EY-201 to Abu Dhabi at 7:30 pm and from Faisalabad PK-342 at 11:15 pm,  FZ-336 to Dubai at 4:30 pm, PK-396 to Sialkot at 6:15 pm, PK-223 to Dubai at 6:20 pm, Dubai FZ-330 at 1:05 am, Dammam 65-162 at 3:20 am, Jeddah PK-763 at 5:00 am.
Pakistan Civil Aviation Authority's website showed, currently, 12 airports are used for international flights and all the international flights from Peshawar, Gwadar, Quetta, Faisalabad, Sialkot, Bahawalpur, Sukkur and Multan will be suspended from Sunday.