Coronavirus death toll hits 808,697 worldwide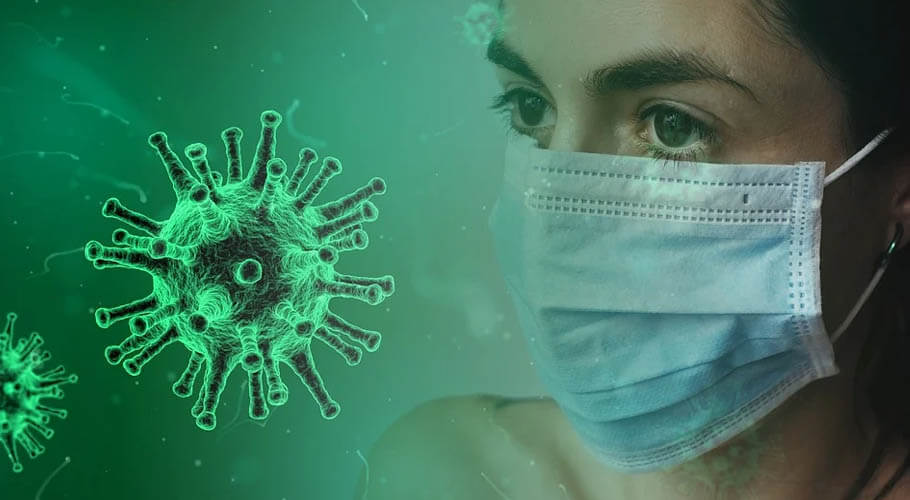 WASHINGTON: The global pandemic COVID-19 has killed over 808,697 people worldwide and affected more than 23,380,568 people.
According to the latest data, the number of coronavirus infection cases across the world has surged to

23,380,568 and the pandemic has so far claimed 808,697 lives on Sunday.
Meanwhile,

15,906,479patients have recovered from the pandemic so far. 

The coronavirus has infected

5,841,428 million people in the United States and caused 346 deaths during the last 24 hours.
The total number of deaths from the COVID-19 in the United States has risen to

180,174. 
At least 3,582,698 COVID-19 cases have reported in Brazil with over 114,277 
deaths.
Over 951,897 people have infected while 16,310 people died of the virus in Russia.
The country has still a third-highest number of recorded infections in the world.
India has reported

3,043,436 cases while 56,846
deaths due to the coronavirus.
The United Kingdom has reported

41,423 fatalities and 324,601 infections.
Spain has recorded

28,838 fatalities and 407,879 infections.
Peru has reported 585,236 cases while 27,453
deaths.
In Chile, nearly 395,708 cases were confirmed, including more than 10,792
deaths.
Italy, which recorded its first coronavirus death at the end of February, has 35,430
fatalities, while 258,136 infections.
Mexico has reported

60,254 deaths and 556,216 cases.
Meanwhile, the death toll is 20,502 in Iran as the confirmed number of cases is almost 356,792. 
Germany has reported 9,331 deaths and 233,857 infections.
Turkey reported 257,032 
coronavirus cases and 6,102 fatalities.
France has reported 30,512 deaths and 238,002 cases.
China has to date declared 4,634 deaths and 84,951 cases, with 79,895 recoveries and 422
active cases of the virus.
On Saturday, the World Health Organisation had hoped the coronavirus crisis can be over in less than two years faster than it took for the 1918 Spanish flu.
"In our situation now with more technology, and of course with more connectedness, the virus has a better chance of spreading, it can move fast because we are more connected now," WHO chief Tedros Adhanom Ghebreyesus told a briefing in Geneva.
"But at the same time, we have also the technology to stop it and the knowledge to stop it. So we have a disadvantage of globalization, closeness, connectedness but an advantage of better technology", he added.
"So we hope to finish this pandemic in less than two years," he said, urging national unity and global solidarity. "That is really key with utilizing the available tools to the maximum and hoping that we can have additional tools like a vaccine."