Coronavirus death tally reaches to 803 in China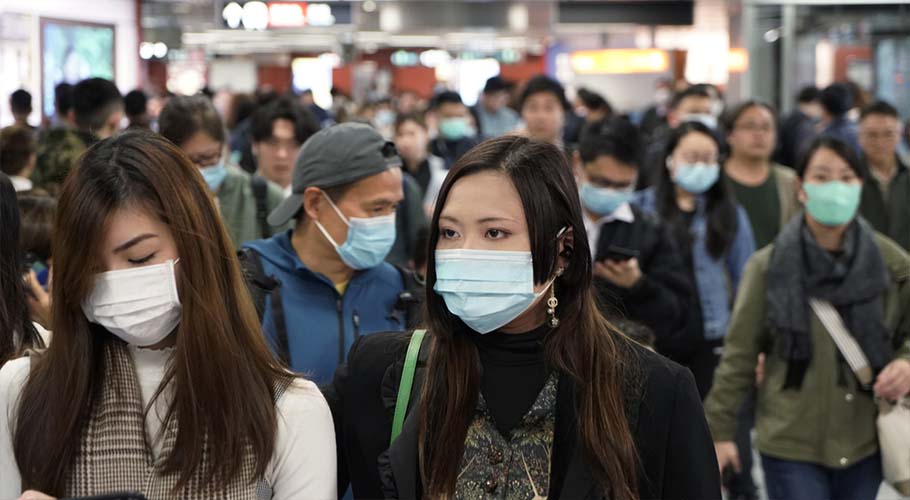 BEIJING: The number of casualties from China's new coronavirus outbreak reached to 803 on Sunday after 81 new deaths were confirmed in the hard-hit Hubei province.
It is assumed that the new virus appeared last year in a market selling wild animals in Hubei's capital Wuhan, the city at the center of the epidemic, before spreading throughout the country.
READ MORE: China's coronavirus death toll rises to 722
The number of fatalities is now higher than the global death toll from the Severe Acute Respiratory Syndrome (SARS) virus, which in 2002-2003 killed 774 people.
Hubei's health committee has also confirmed another 2,147 new cases in the central province, where the epidemic appeared in December.
Earlier, A virology expert has urged the citizens to protect themselves against the possible threat from the 2019 novel coronavirus (2019-nCoV) in the country, saying that the World Health Organization (WHO) has declared the outbreak of new coronavirus a global health emergency.
Dr. Muhammad Rashid, senior research officer expressed these views while speaking at the public awareness seminar on "Novel Coronavirus (nCoV) and Preventive Strategies" held at the seminar room of Dr. Panjwani Center on Friday.
He said that more than 30,000 people are infected from the virus in China, while more than 600 people died of fatal infection. Dr. Panjwani Center and Virtual Education Project Pakistan (VEPP) jointly organized the seminar with an objective to raise public awareness about the most important current challenges, which our nation is facing.