Coronavirus claims another 77 lives, infects over 1,100 in Pakistan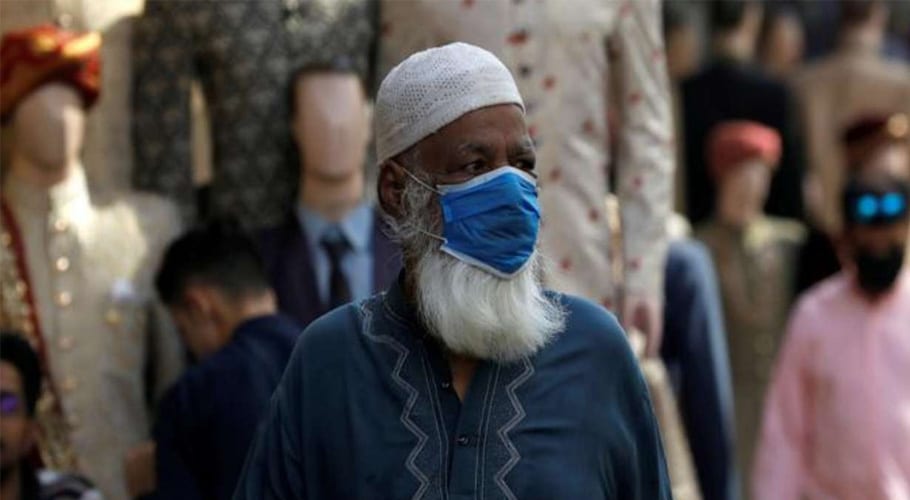 KARACHI: A further 77 deaths and 1,118 cases have been reported in Pakistan due to the global coronavirus. The rate of corona cases in the country has reached 2.54 percent.
According to the National Command and Operations Center, the total number of deaths in the country has reached 21,453 while the total number of affected people is 936,131.
The number of active cases across the country is 46,190 and 867,447 people have recovered from coronavirus. The highest number of deaths due to COVID was in Punjab where 10,349 people lost their lives while 5,144 in Sindh, 4,164 in Khyber Pakhtunkhwa, 766 in Islamabad, 107 in Gilgit-Baltistan, 290 in Balochistan, and 556 in Azad Kashmir.
The number of corona cases in Islamabad is 81,806, Khyber Pakhtunkhwa 134,781, Punjab 342,802, Sindh 324,535, Balochistan 25,893, Azad Kashmir 19,538, and Gilgit-Baltistan 5,655.
Read more: How to get NADRA's COVID-19 immunization certificate?
Corona vaccination is underway in Pakistan and people over the age of 19 are being vaccinated. Adult vaccination centers have been set up across the country and the entire vaccination process is being controlled by digital mechanisms.
Around 189 vaccination centers have been set up in Punjab and 14 in Sindh, while 280 vaccination centers have been set up in Khyber Pakhtunkhwa, 44 in Balochistan, and 14 in Islamabad. Vaccination is being carried out through 25 centers in Azad Kashmir and 16 centers in Gilgit-Baltistan.
Moreover, Sindh has relaxed its coronavirus restrictions which had been in place for the last 15 days. The decisions were taken during a meeting of the Sindh Coronavirus Task Force on Sunday.  Sindh schools and educational institutions reopened for classes 9 and above a day earlier, while shops and markets have been allowed to remain open till 8pm instead of 6pm.