Confirmed coronavirus cases worldwide exceed 28 million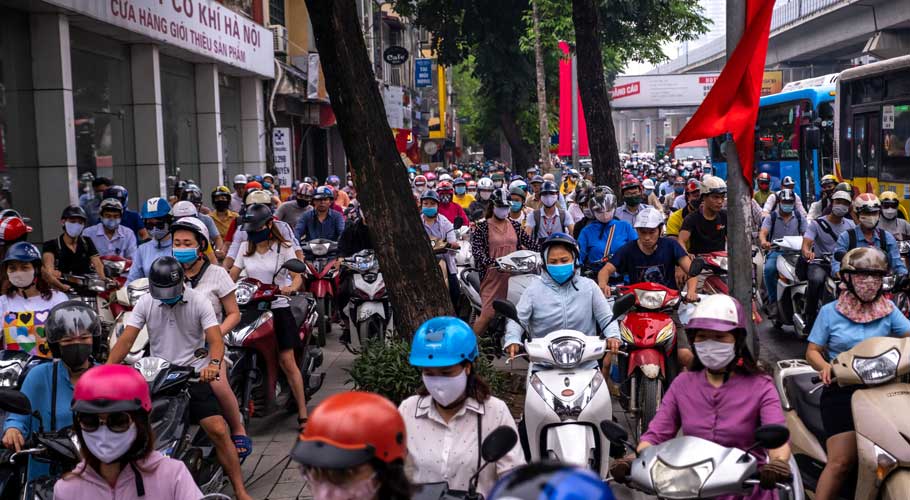 WASHINGTON: The number of coronavirus infection cases across the world has surged to 28,679,996 and the pandemic has so far claimed over 920,158 lives.
There are 71,64,164 active cases of coronavirus in the world and 25,94,884 people have been cured. The United States and India are the second most affected by the virus. The number of coronary heart disease patients in the United States has risen to more than 66.36 million, with 179,421 people losing their lives.
In India, 4,663,930 people have been affected and 77,537 have died. Brazil is the third most affected country by the coronavirus, with more than 4,283,000 people infected and 130,474 dying.
Russia ranks fourth among countries infected with the coronavirus, with more than 1,057,000 people infected with the virus and a total death toll of 18,484.
Read more: Coronavirus claims 10 more lives in Pakistan
In Peru, more than 716,000 people have been affected, while 30,470 people have lost their lives. Colombia ranks sixth among countries infected with the coronavirus with 22,518 deaths and more than 72,000 reported cases.
The death toll from coronavirus in South Africa has risen to 15,378, with more than 646,000 people affected. In Mexico, more than 658,000 people were affected and 70,183 died.